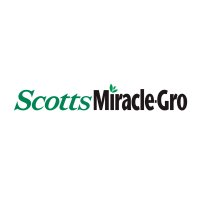 The Scotts Miracle-Gro Company Super Bowl Commercials
Learn More
Track The Scotts Miracle-Gro Company Super Bowl Ads!
As the quarantine drags on, many are taking to new, more home-friendly hobbies than they once had. Enter Scotts Miracle-Gro, whose Big Game debut comes on the heels of the raging pandemic that forced people to stay home and take pride in, among other things, lawn care. This 30-second spot, which is said to be star-studded, will air during the second quarter and will include a call to action and a chance for 42 people to win their dream garden. Scotts Miracle-Gro's foray into Super Bowl LV will kick off an eight-week campaign into spring that will encourage all to "keep growing."

Check back soon for the first Super Bowl commercial airing by The Scotts Miracle-Gro Company. If you have questions, please contact us for more details.
---