Out of Home TV Measurement
Measure Out of Home Viewership to Gain Full Picture of TV Impact
Out of Home Experiences are Crucial to How People Watch TV
Beyond the traditional in-home viewing of television media, audiences also consume programming and advertisements Out of Home (OOH), in locations such as bars, restaurants, gyms, universities, waiting rooms, doctors' offices, airports and more. The inability to measure and account for those consumers leaves a large segment of TV audiences out of the picture. It is critical to accurately include these experiences when measuring the true impact and reach of your TV media. OOH Measurement helps ensure that the viewing and consumption of your TV media is quickly and accurately accounted for.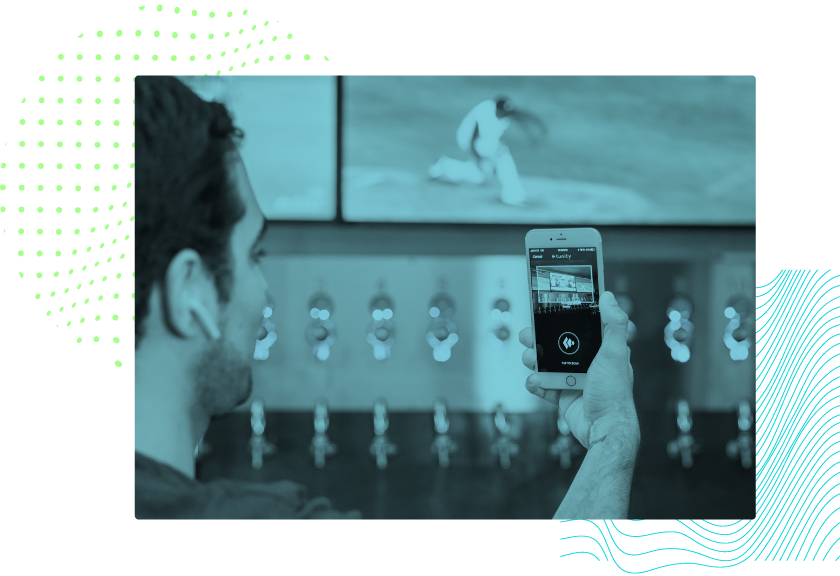 Easily Measure the Complete View of TV Viewing by Including Out of Home
With Out of Home Measurement, iSpot's measurement capability now covers linear to streaming CTV, cross-screens, and both in and out of home, giving iSpot customers the first platform to integrate the data from all these sources into a single dashboard.
iSpot gathers data that is:
Zero party and 100% opt-in
Real-time, second-by-second reporting of OOH viewership
Includes measurements of demographic, venue type, and geographic location
Accurate, reliable, and highly scalable OOH measurement
How Does it Work?
While some existing measurement solutions try to capture this audience, it has been traditionally inaccurate due to the reliance on audio meters in public spaces that are noisy and where TV content is often muted.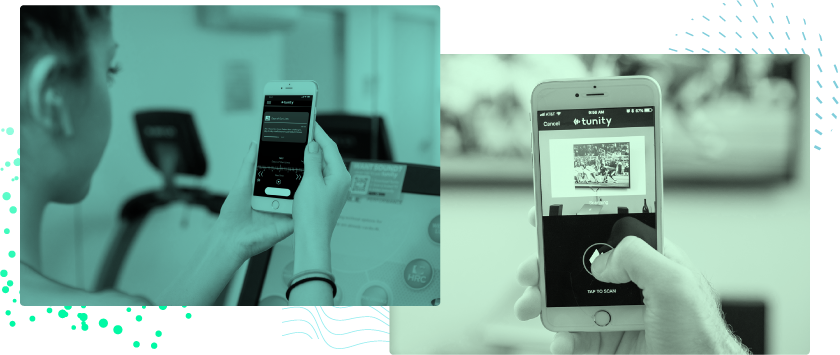 iSpot OOH Measurement uses a proprietary iOS or Android application to measure how end users are viewing and listening to specific TV media in public spaces. This application uses patented deep learning and computer vision technology to determine what programs are being shown on a television. Once the programming is identified, the application provides the audio right to the user's mobile device.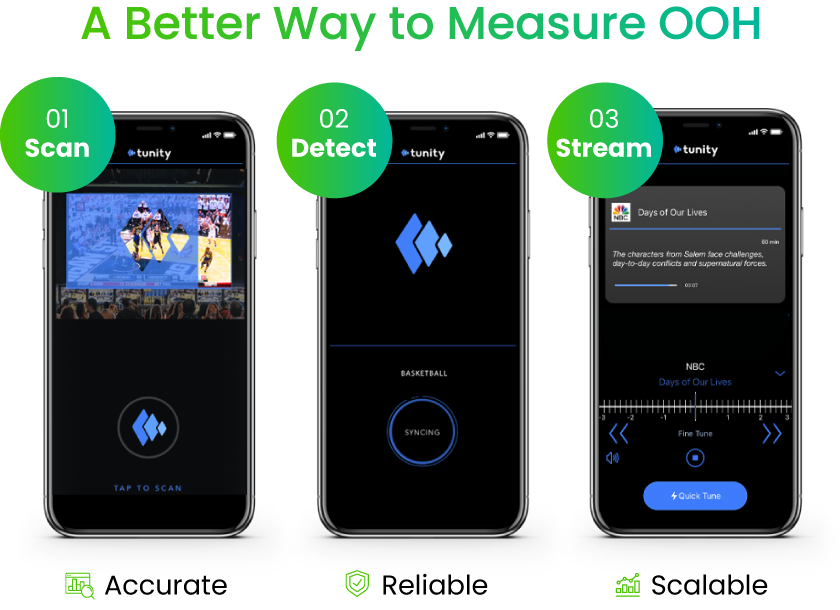 Since the iSpot solution measures OOH TV viewing with a highly accurate, 100% opt-in platform, we avoid the inherent problems associated with people meters, such as false positives, lack of scale, and biases in terms of users and demographics. This ensures that iSpot produces the most accurate, reliable data available, enabling your company to gain the most complete understanding of your TV advertising performance and impact.
The New Standard for Out of Home TV Measurement
Legacy OOH
Muted screens not measured
Screens in noisy areas not measured
In a multiple-screen area, only one can be measured
Captures viewing even when there is no engagement
Mostly "other people's home"
iSpot OOH
Captures muted screens and in loud environments
Captures multiple screens in a single location
Only truly engaged viewers
Venue type and location
True Out of Home