Incremental Lift
Spike Analysis Doesn't Cut it When it Comes to Identifying True TV Ad Lift
Are your TV ads working? Are they driving net-new visitors to your website or store? How about new revenue? These are critical questions that lift analyses can help answer.
What is TV Advertising Lift?
Lift measurements estimate the causal impact of TV advertising on consumer behavior. Simply put, it helps brands identify people who are most likely to be influenced by TV ads and quantifies the incremental business caused by ad exposure.

Unlikely Consumers
Those outside the brand's target who are unlikely to convert regardless of an ad.
Likely Customers
People who are likely to convert whether they see a TV ad or not.
Influenced Customers
Those who convert because they've seen a TV ad.
Fast, Accurate Lift Analysis at Scale
With iSpot, incremental lift is calculated daily for each network, daypart and creative and for every conversion type utilizing cutting-edge methodology backed by best-in-class data science.
Identify Top Networks
Intelligently allocate media budgets across networks to maximize incremental conversions.
Optimize Media Components
Execute the right creative, program and/or daypart combo for a specific network to convert net-new audiences.
Quickly Calculate ROAS
Show return on your TV investment in days vs weeks by combining real-time lift analytics with your spend and revenue data.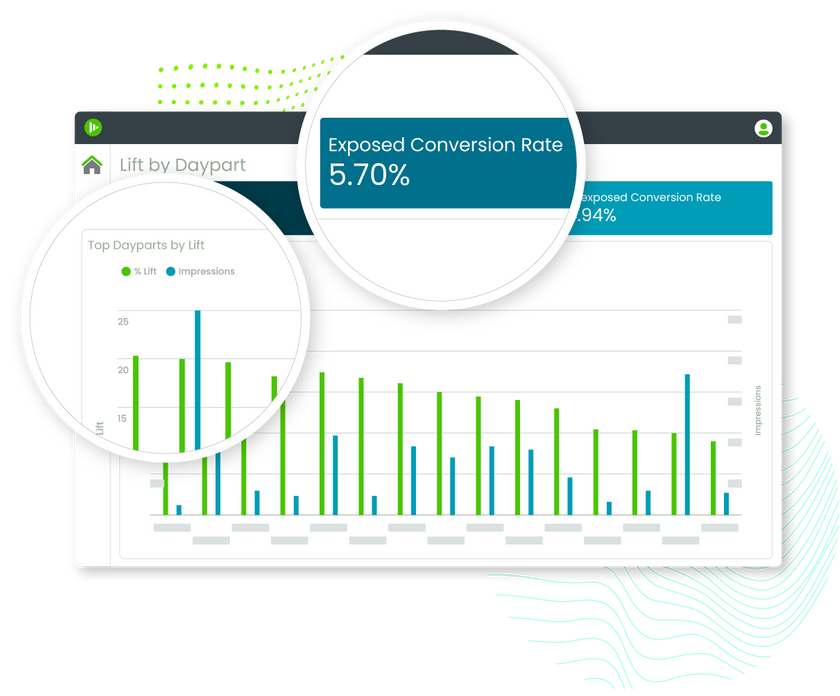 Predictive Analytics for Long-Term TV Advertising Effectiveness
Deep lift analysis and custom media buying recommendations enable you to continually increase TV ad effectiveness based on what's working for your brand.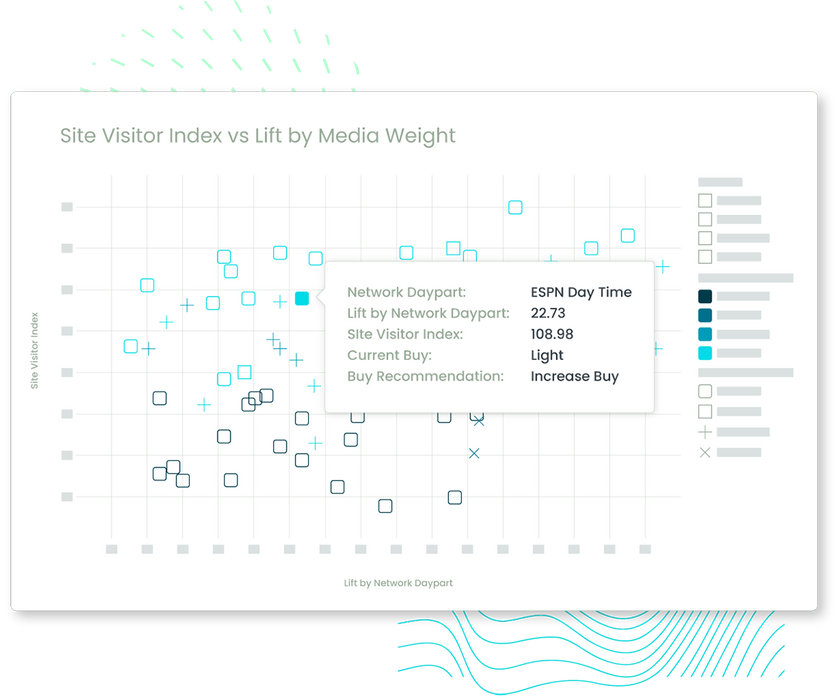 Algorithmically-Powered Methodology
Coarsened Exact Matching (CEM) is used to compare the conversion behavior of exposed vs unexposed TV households. Using this method, lift can be calculated faster and more cost-efficiently than random experimentation or propensity score matching.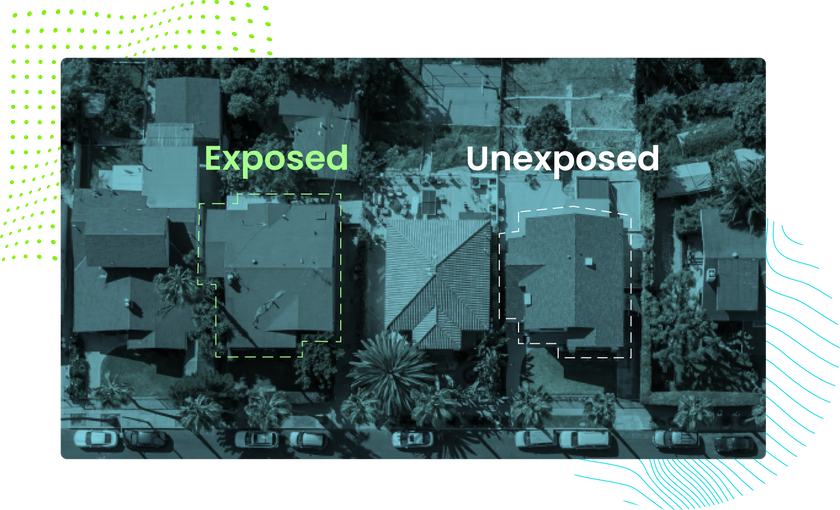 Control Groups
Unexposed control groups are created based on matching and weighting the attributes of exposed households: TV viewing habits, demographics, location, purchases, seasonality, and other external factors.
Incrementality
A logistical-regression model is utilized to calculate the likelihood of an ad exposure to drive a conversion event. The model compares the conversion rate of the exposed devices to unexposed devices.
Speed
When there is insufficient scale of conversion events, a Hierarchical Bayesian approach "borrows" signals from prior days to calculate incremental lift as fast as possible.
Just knowing that a viewer saw our TV ad and came to our site didn't cut it. We wanted to know what would have happened had that same viewer not seen our ad. This insight enabled us to assess the incremental value of TV across networks.