Hispanic Ad Testing
Avoid Striking the Wrong Tone with Spanish-Language Ads
It takes more than just speaking the language to resonate with US Hispanic consumers. Know what this audience really thinks and how they feel about your video ads and those of your competitors with Spanish-language creative assessment.
Connect With Your Intended Spanish-Speaking Audience
The Ace VIVA survey is purpose-built for you to test video creative with this valuable demographic segment. Sampling isolates primarily Spanish-speaking individuals by disqualifying English-language speakers so you can hone in on the most relevant panel of respondents. Filter, sort and analyze results across gender, age and income segments.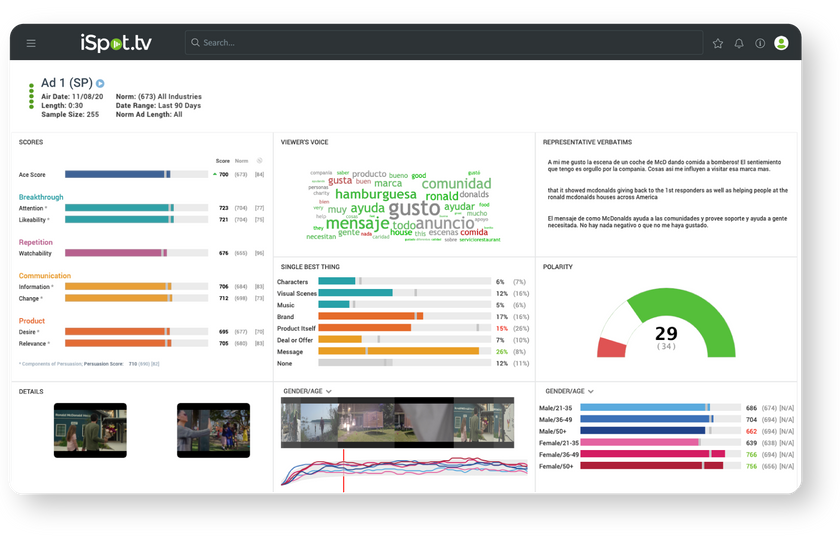 Get Accurate and Actionable Insights
Take advantage of cost-effective results to iteratively test and ensure the Spanish-language creative you air has the greatest impact. Results are delivered within a week after an ad breaks. Data is accessible anytime via the same intuitive dashboard as Ace LIVE.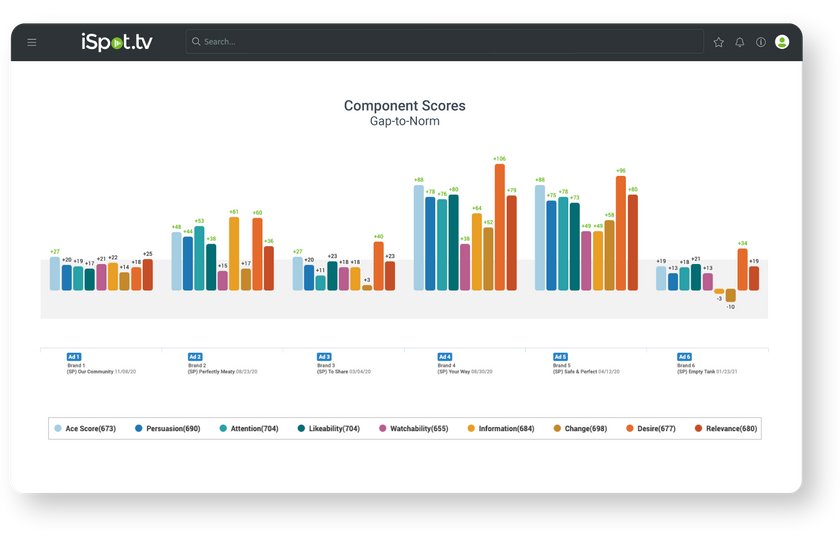 Benchmark Performance Against Other Spanish-Language Ads
Compare your Ace VIVA scores to norms based on 5K+ Spanish-language TV and digital video ads from leading brands. Measure how your creative is performing against current, historical and competitive ads. Draw from other creatives to see what is working and not working with Spanish-speaking audiences across age, gender and income breaks.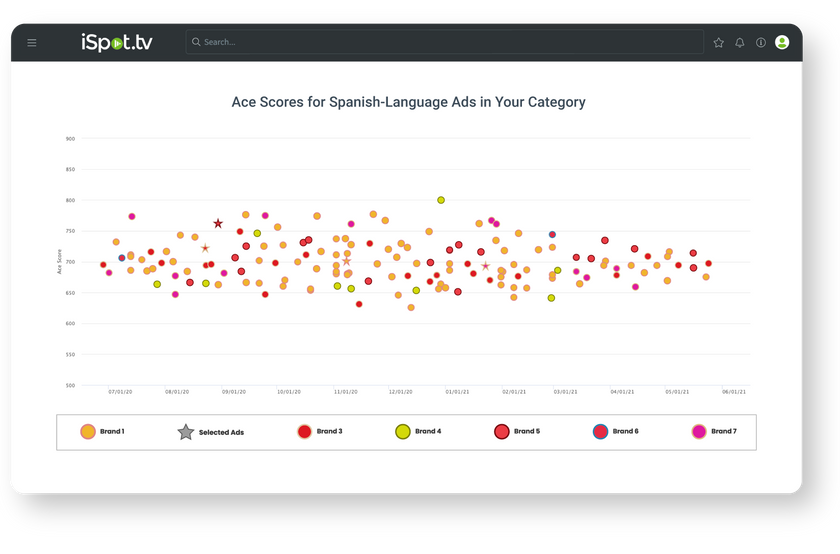 Objectively Measure Campaign Goals and Uncover Specific Feedback
Determine if a Spanish-language creative is achieving its intended campaign objectives and impact, then make enhancements as needed. Discover the reasons behind the creative assessment scores through unfiltered, Spanish voice-of-the-consumer responses for each ad.