Competitive Intelligence
How Does Your TV and Video Ad Performance Stack Up Against the Competition?
TV advertising is too big of an expense to fly blind on the competition. In addition to TRPs, CPMs and other factors, advertisers must consider competitors' media plans, ad spend and benchmarks when building out their TV ad strategies or risk falling behind the curve.
Track Every Second of TV Ad Activity
iSpot tracks every second of every ad on TV and streaming, allowing brands to evaluate performance against industry benchmarks and dive deep into competitors' media plans and creative strategies. Consistently monitor TV and video ad performance and gain a competitive advantage with an always-on, real-time dashboard in your arsenal.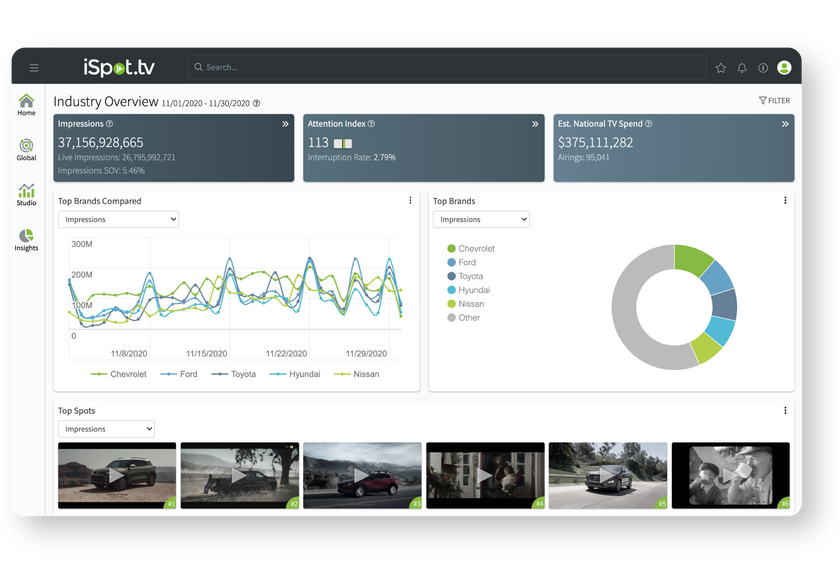 Know How Your TV Ads Stack Up Against the Competition
Context is critical for measuring TV and video ad success. With iSpot, brands can gauge campaign effectiveness across all KPIs and compare to benchmarks from a single platform. Industry-specific averages are calculated on a monthly and quarterly basis (or based on custom time frames), spanning a variety of metrics and all major industries.
Insights include:
Impressions
Spend
Attention Index
Business Outcome Benchmarks
Creative: Likeability, Brand Recall, Purchase Intent, etc.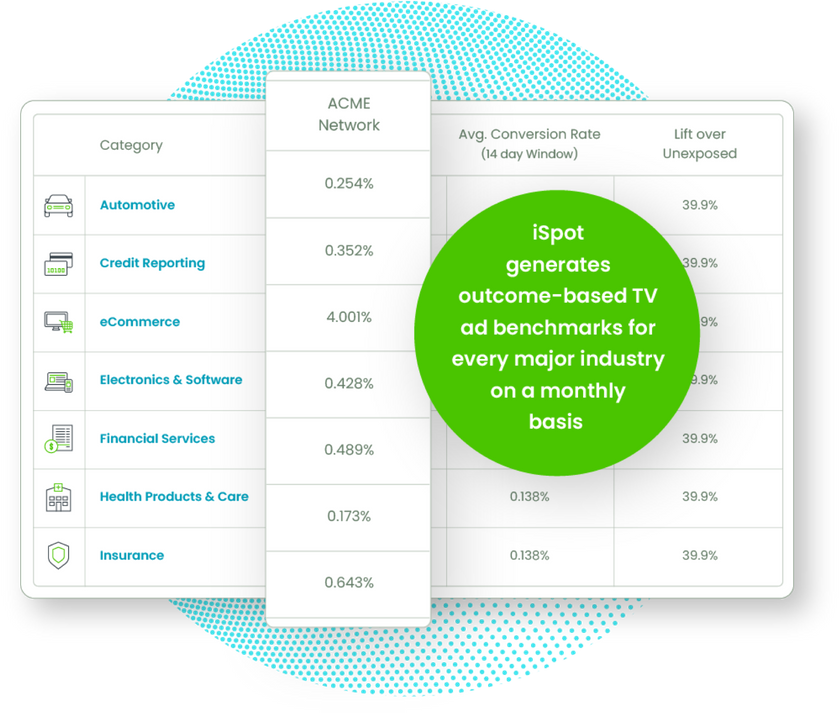 Monitor Competitors' TV and Video Ad Creatives in Real Time
Get rid of assumptions about your competitors' TV and video ad creative. Gain instant visibility when a competitor launches a new ad or creative with a real-time dashboard and built-in notifications. Be the first to know about competitors' campaigns, messaging, and ad performance compared to your own brand's strategy and industry benchmarks.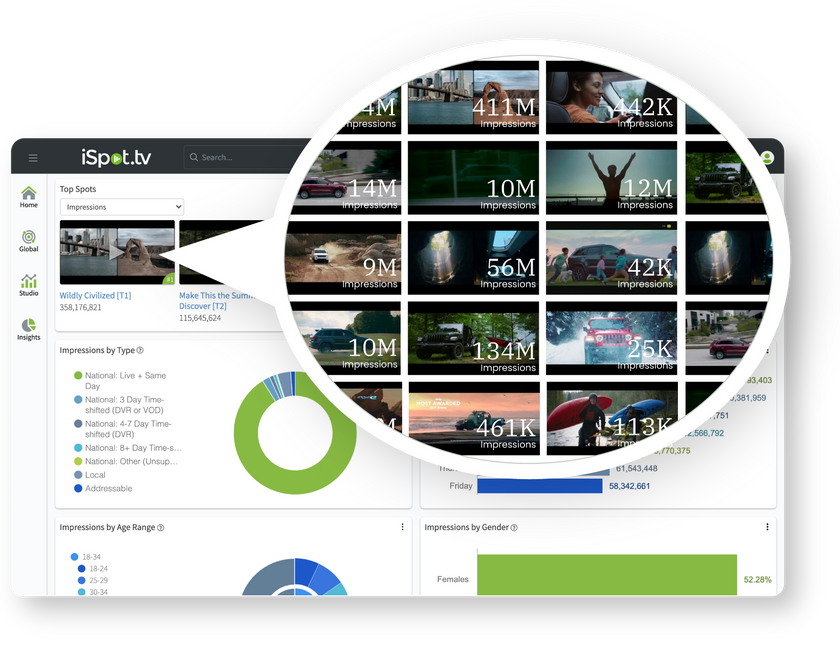 Drill Into Your Competitors' Detailed Media Plans and Investments
Eliminate the guesswork from identifying top networks or shows competitors are investing in to reach target audiences. Understand competitors' share of voice and make strategic media buying decisions, such as buying on the same networks, or honing in on the white space opportunities.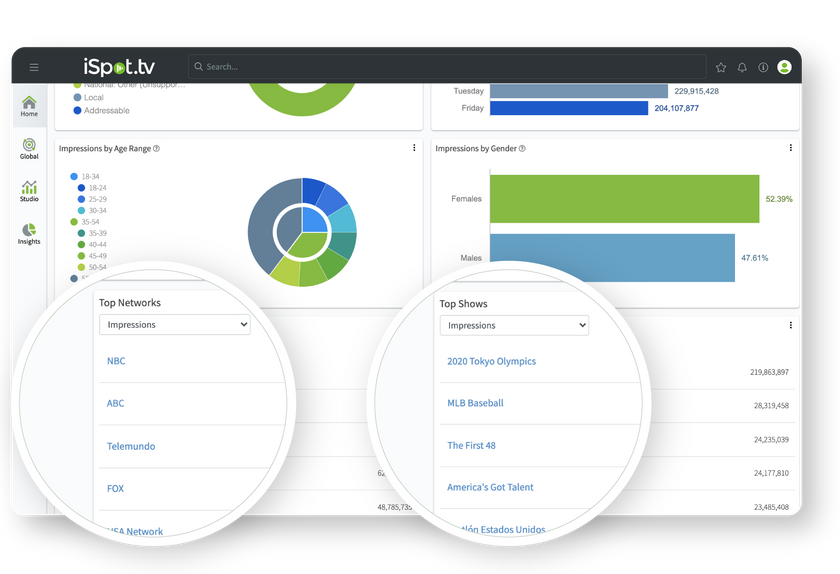 Analyze Each Competitor's Granular TV Ad Airing Schedule
Don't get stuck in a routine airing schedule choosing the same dayparts and not considering the competition. In addition to analyzing networks and shows, it's important to know what dayparts your competitors are investing in most. The iSpot dashboard can break it down for each competitor, in one easy view:
Top dayparts
Top days of the week
Schedule of dayparts by weekday