Media Measurement Platform
The Days of One-Size-Fits-All TV Ratings Are Over
Traditional ratings play a critical role in the TV industry, but one-size-fits all measurement is no longer viable. It's time for brands and networks to future-proof TV advertising strategies with alternate currencies and modern measurement.
Harness Fast, Accurate and Actionable TV Ad Measurement
iSpot has revolutionized the way TV is measured by bringing digital-like analytics to the TV screen using cutting-edge ACR technology, methodology and data science. Unlike traditional ratings, brands have instant visibility into the delivery and reach of every ad on TV, down to the specific networks, shows, dayparts and pod placements.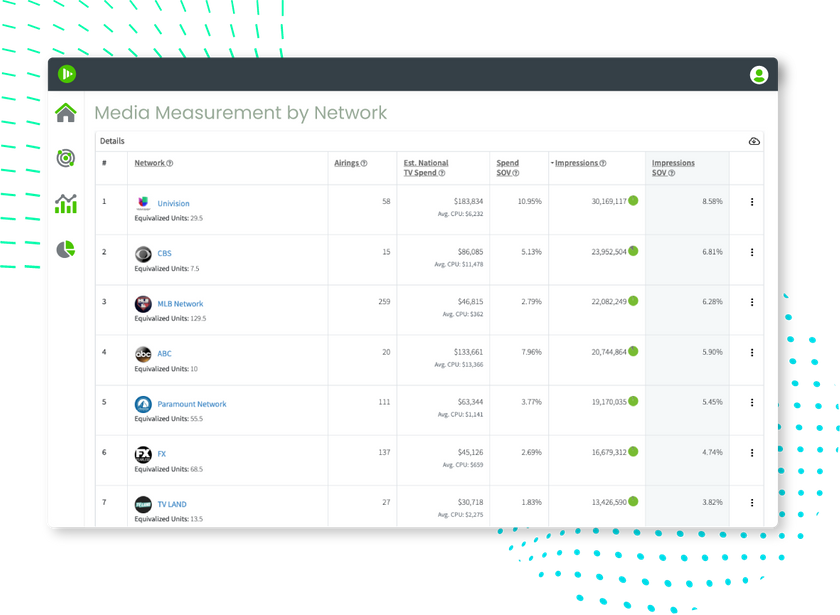 How it Works:
The iSpot foundational Media Measurement platform includes granular airings data associated with impressions and estimated spend — across a comprehensive catalog of every ad on TV. Impressions are instantly detected across 52M smart TVs and set-top boxes, calibrated against set-top box data and a person-level panel, then extrapolated based on the US Census. ACR-sourced impressions are automatically deduped and manually verified by a team of around-the-clock editors to ensure the highest level of data quality and accuracy.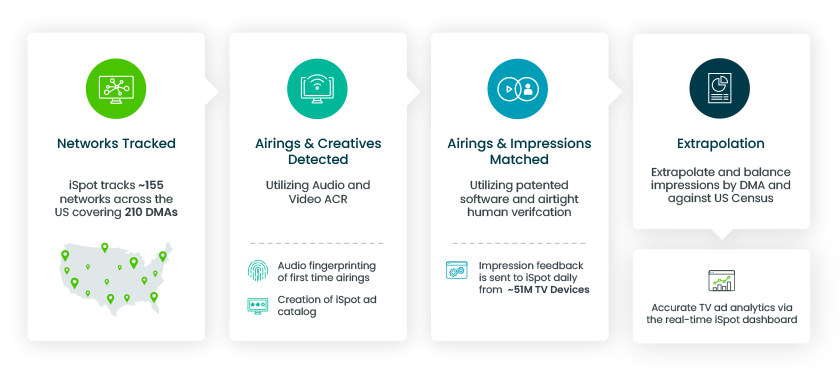 Glass-Level Impressions Powered by ACR Technology
ACR (Automatic Content Recognition) technology captures every second of the content and ads consumers view on smart TVs across broadcast, cable, VOD, and CTV environments. This technology is the only way to capture glass-level impressions in real time – similar to how data is captured on the digital side. However, most ACR data sets are raw and not actionable without significant effort applied to make them consistent, accurate and scalable.
Accurate Measurement Matters
The iSpot platform is purpose-built to ensure the fastest and most accurate results for advertisers and networks to evaluate and optimize TV ad investments. iSpot foundational Media Measurement is:
Made of multiple data sets
Consistent and scalable
Built into accepted products
Vetted against other TV currency
Backed by leading data scientists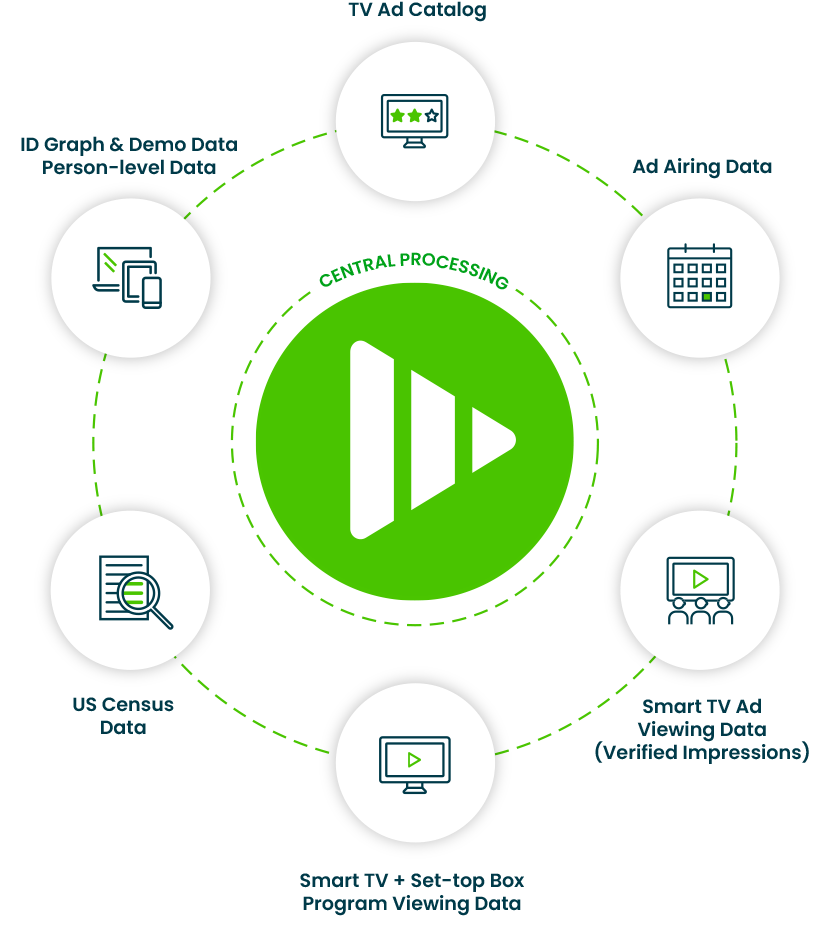 No Gaps, No Holes. Every Second of TV Ad Activity Captured.
The global view of iSpot Media Measurement unlocks access to impressions, airings and spend for all TV ads and creative versions. Dashboard users can also drill into TV ad activity by industry and specific brands. Only with always-on media measurement at scale, can brands benchmark media performance and monitor direct competitors' TV ad strategies in real time.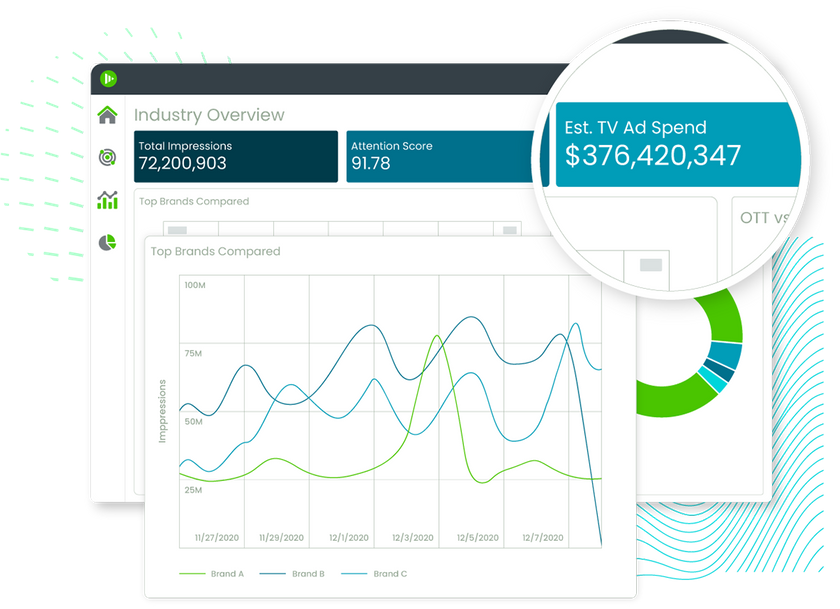 Industry-Leading Data Footprint
We have seen a major improvement in accountability to our brand guidelines. The value of this pays for the tool itself.