Solutions
Modern TV Ad Measurement for Future-Proof TV Advertising
It's time for brands, agencies and networks to transition from traditional ratings to modern TV ad measurement and attribution. Maximize TV ad performance and minimize wasted spend with fast, accurate and actionable analytics from iSpot.
iSpot For Brands
Stop Flying Blind on TV and Streaming Ad Performance
For many brands, TV advertising is the biggest line item on the marketing budget. This investment can be hard to justify without fast, accurate and actionable TV ad measurement and attribution. That's why hundreds of top brands across all major industries leverage the tried and true iSpot platform to prove and optimize ROAS.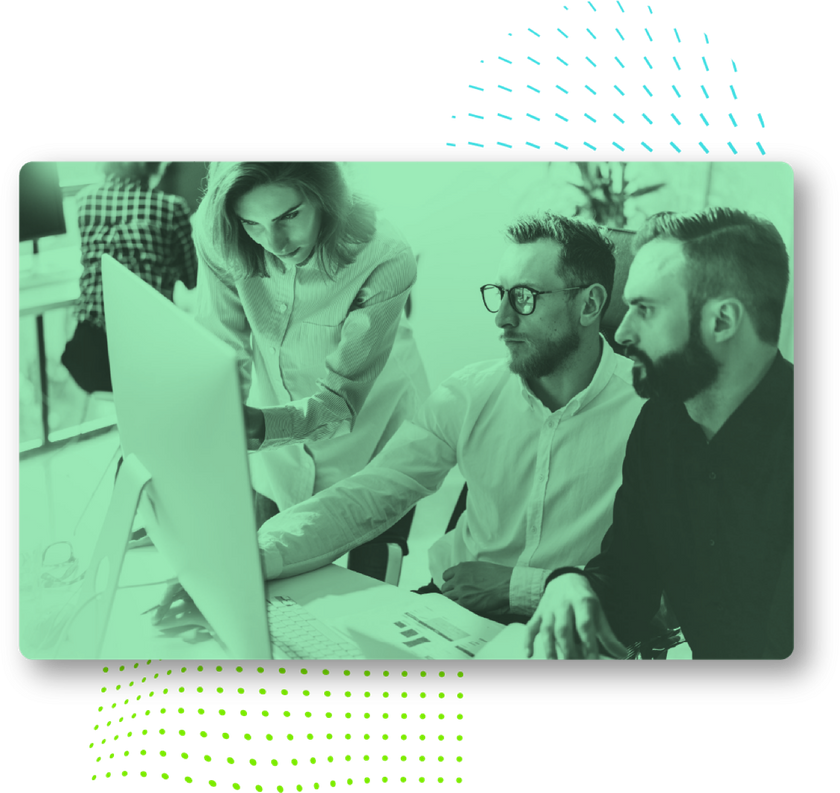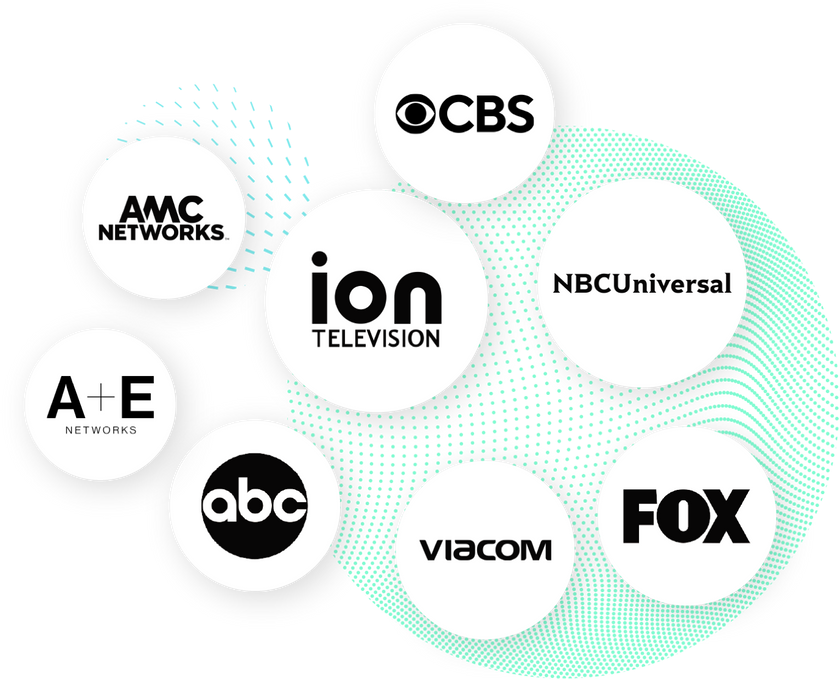 iSpot for TV Networks
It's Time to Subscribe to the New Currency in TV
The media landscape is rapidly evolving and TV networks need faster, deeper, more accurate analytics to demonstrate the value of their inventory. iSpot offers optimal media sales intelligence through a holistic, granular and real-time view of TV ad performance across linear and streaming. Armed with modern measurement and attribution from iSpot, networks can offer TV advertisers alternate currencies and faster, better optimization capabilities to ensure performance.
iSpot for Agencies
Move from Lagging, Fragmented Reports to Real-Time TV Ad Insights
No more waiting on post-logs or cobbling together reports to show results. With iSpot, you can see how client ads are performing for target audiences across traditional TV and streaming publishers, in real time. Optimize your clients' media investments with an always-on view of reach and incremental impressions across linear and 300+ CTV publishers and platforms — all within a single dashboard.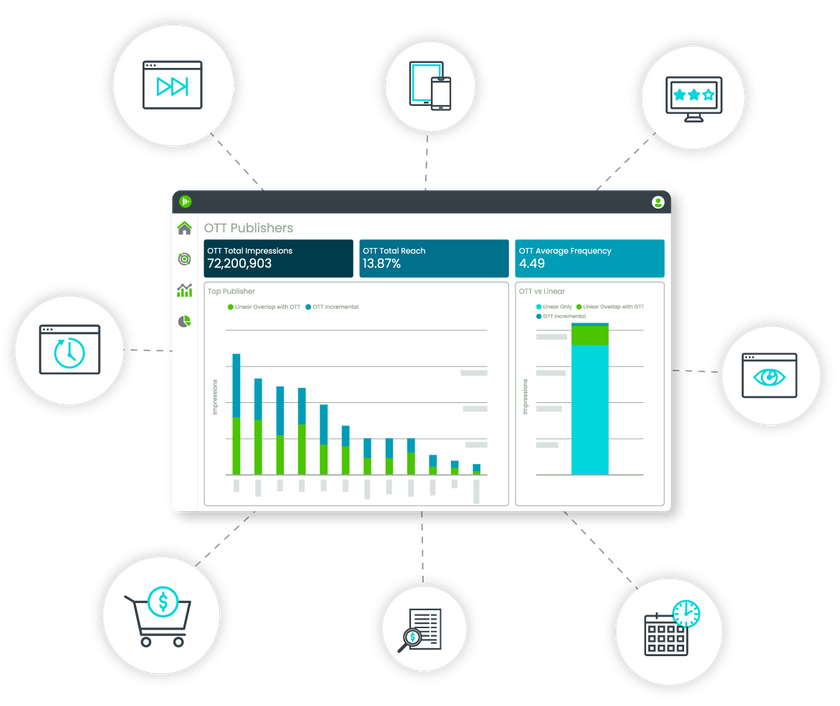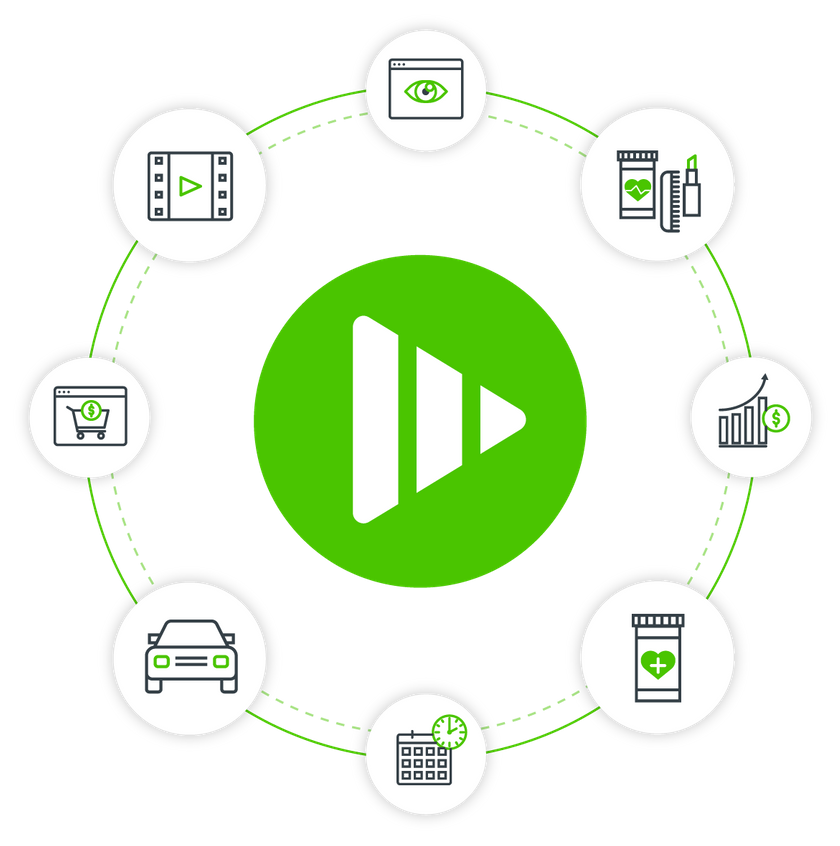 iSpot for Industries
Custom TV Ad Measurement and Attribution Solutions to Fit Your Needs
TV ad measurement is not a one size fits all scenario. We understand that different clients have specific needs depending on their industry, KPIs and customer journeys. From POS-data integration for CPG brands to ticket-purchase attribution for movie studios, iSpot offers custom solutions and partner integrations for brands across Entertainment, CPG, Pharma and Automotive categories.
iSpot.tv has set a high benchmark for measuring ads at scale and sharing information broadly with the industry. That transparency and dedication to accuracy has established a foundation of trust on all sides of the industry, and made them an ideal partner to conduct such a massive test.