In-Market Benchmarking
Benchmark In-Market Creative Performance Against Competitors
Creative effectiveness and brand impact cannot be fully assessed without context. Access deep, competitive insights and benchmarking from over ten years of TV and video ad creative assessment.
115K+ TV and Video Ads at Your Fingertips
Uplevel your TV and video advertising with always-on insights drawing on a database of every nationally breaking ad.
24-Hour Turnaround
Get robust quantitative and qualitative insights within 24 hours after an ad breaks.
20K+ Data Points Per Ad
A standardized survey yields 20K+ comparable data points for each and every video ad.
Real-Time Alerts
Breaking ads are added daily with real-time alerts signaling when new ones are available to view in the dashboard.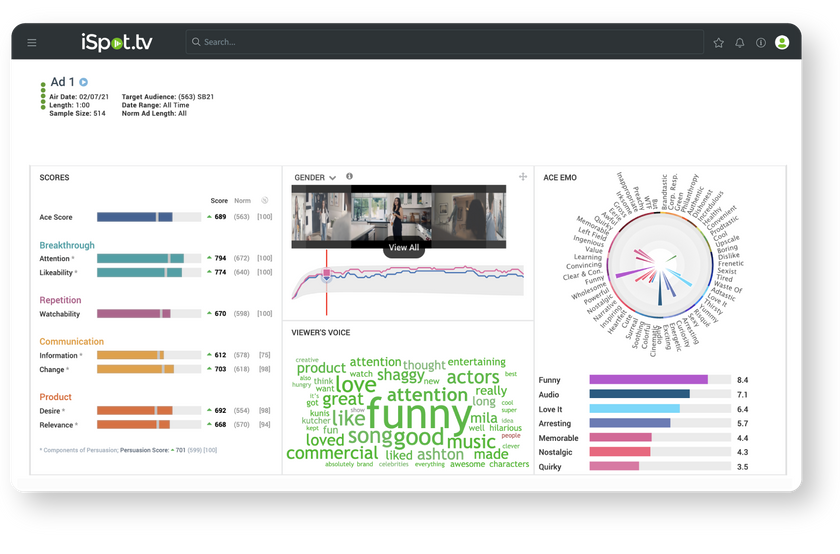 Benchmark Performance and Monitor Competitors
Keep track of competitors' in-market video ads, identify creative trends in real time and analyze how consumers are responding. The syndicated survey provides the most comparable data set — historically and competitively. Compare performance across any number of ads and benchmark against industry, category and brand-specific norms.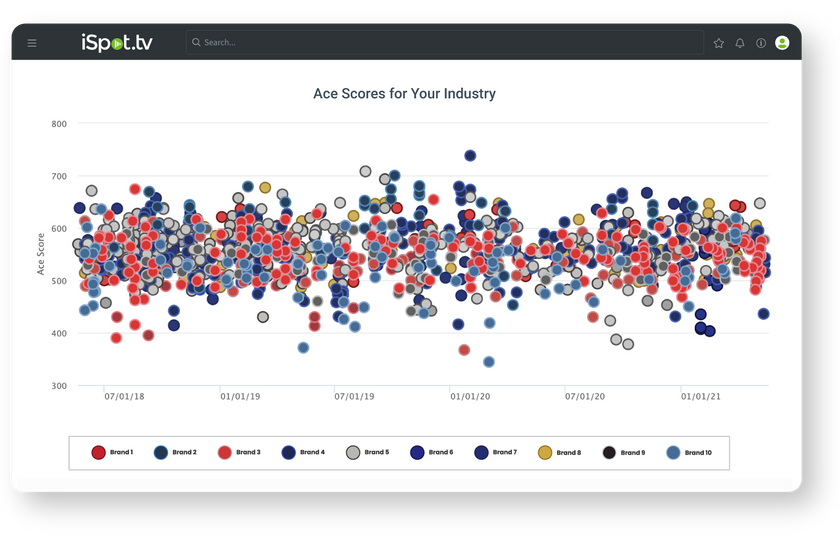 Ensure Creative Resonates with Your Intended Audiences
Industry-leading sample sizes allow for deeper audience insights. Test in-market creative on the same target audiences used for pretesting to further track and validate effectiveness. Filter, sort and analyze results across benchmarks and target audiences based on any combination of demographic, psychographic and behavioral characteristics, including:
Age/Gender
Ethnicity
Household income
Personal experience with a brand
Political party affiliation
Industry-specific segments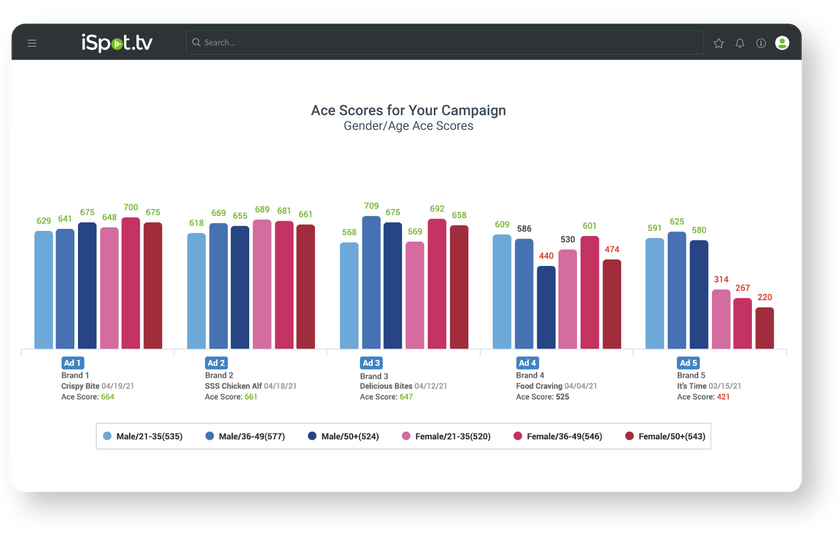 Objectively Measure Campaign Goals
Measure and benchmark gen pop and target audience-specific insights across quantitative metrics, including:
6 key persuasion components: Attention, Likeability, Information, Change, Desire, Relevance
Purchase Intent and Brand Recognition
Emotional connection and Cultural Perception
Second-by-second resonance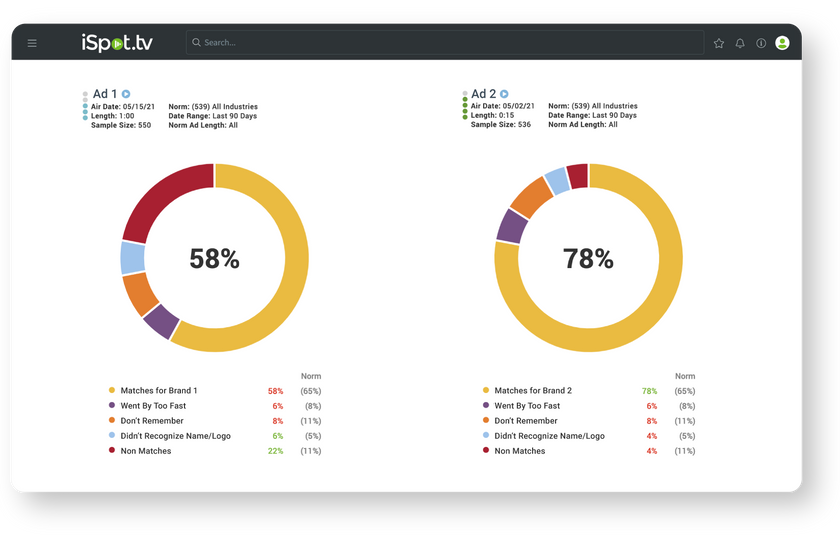 Uncover Specific Consumer Feedback
Determine the reasons behind the creative assessment scores through hundreds of unfiltered voice-of-the-consumer responses for each ad. Voluntary, open-ended comments provide a unique view into the creative elements that mentally and emotionally break through with viewers. Demographic traits and scores are available for each verbatim comment — linking the qualitative and quantitative response.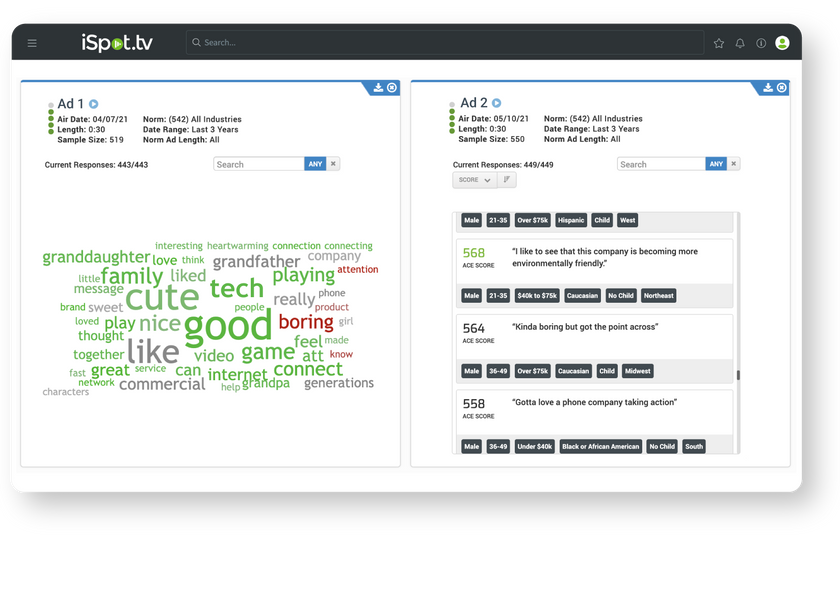 The beauty of Ace is that we also get to see what other spots within our industry or outside our industry are doing to help us gauge how a message is being utilized.