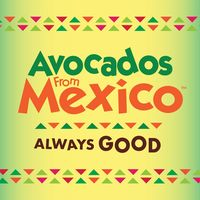 Avocados From Mexico Super Bowl Commercials
Learn More
Track Avocados From Mexico Super Bowl Ads!
Avocados From Mexico is making its sixth consecutive Big Game appearance with a 30-second buy during Super Bowl LIV. The produce giant is tapping four different agencies -- EnergyBBDO, Havas Media, Richards Lerma and Padilla -- to craft a spot that it says "celebrates the American avocado obsession." Molly Ringwald stars as a presenter on America's most beloved avocado-themed shopping network.
Its 2019 Super Bowl ad continued the brand's signature blend of celebrity cameos and comedic tone.
---
Back to top