Short-Video Ad Testing
Master Short-Form Video Ad Creative
Short-form ads are gaining traction as time spent watching videos online continues to grow. But there is a lot to learn about the effectiveness of this relatively new format. Ace Short provides the insights marketers need to make informed decisions about short-form creative impact.
Take Short-Form Video Ads to the Next Level
Make sure your short-form video ads support campaign goals and build brand awareness with measurement and insights.
Pre-Test <:11s Ads
Measure the effectiveness of your short-form video ads before launch with KPIs specific to the medium.
Benchmark Creative Effectiveness
Gauge in-market performance using robust short-form video ad benchmarks.
Get Exclusive Insights
Maximize effectiveness of future creatives using the largest database of short-form creative assessment insights. Know what does and does not work before the competition.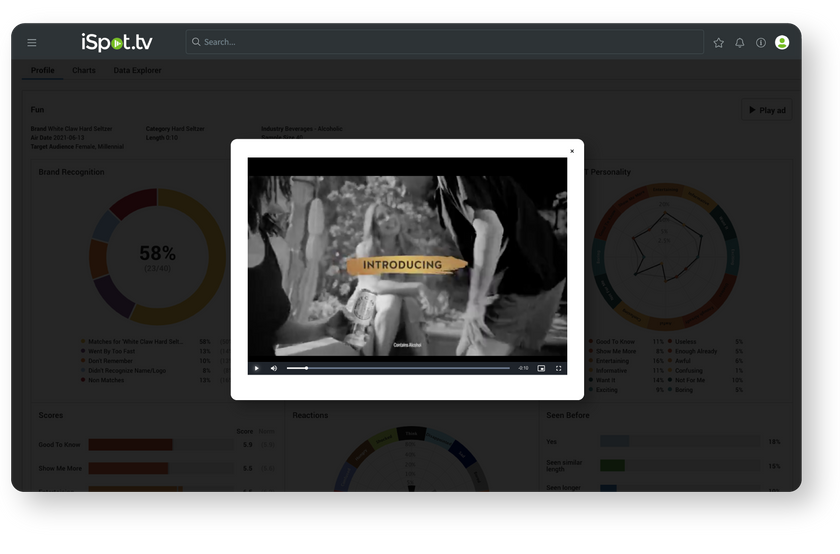 Don't Waste Time With Unnecessary Insights
Short-form ads are fundamentally different from their long-form counterparts. Don't get bogged down with metrics intended to measure 30 or 60+ second spots. Get the insights you need with creative assessment expertly designed to measure short video ad objectives, such as:
Reach
Frequency
Brand awareness
Campaign support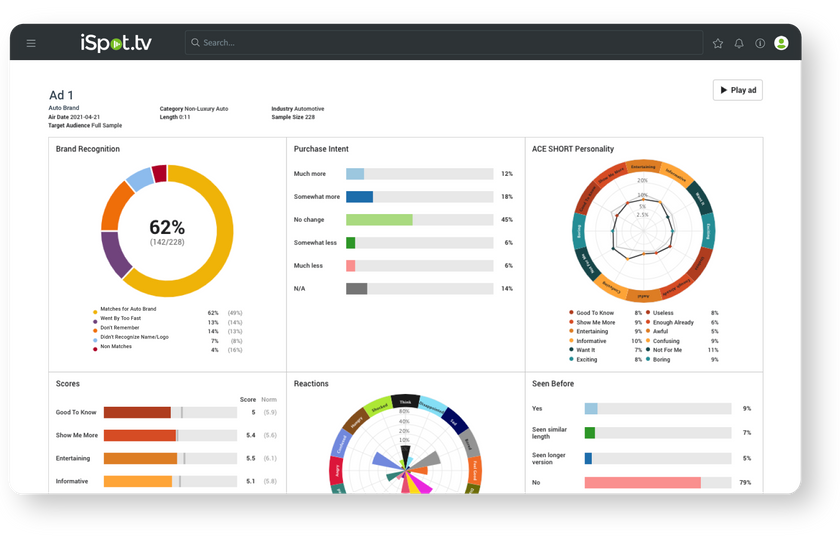 Reach Respondents Where They Watch with a Unique, Mobile-Only Survey
With Americans now spending more time on their phones than watching traditional TV, Ace Short reaches respondents where their eyeballs are. The phone-friendly survey design allows for fast turnaround with results available within 24-48 hours after testing begins.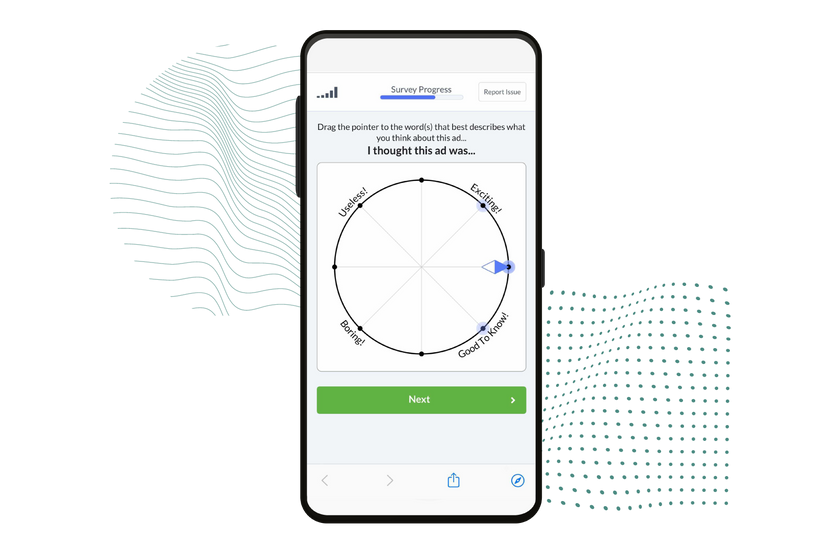 Compare Effectiveness to Other Short-Form Video Ads
Creative performance cannot be fully assessed without context. Track comparable video ads to uncover what is and is not working for the short format. Benchmark your ad results against other ads under 11-seconds to gauge in-market performance.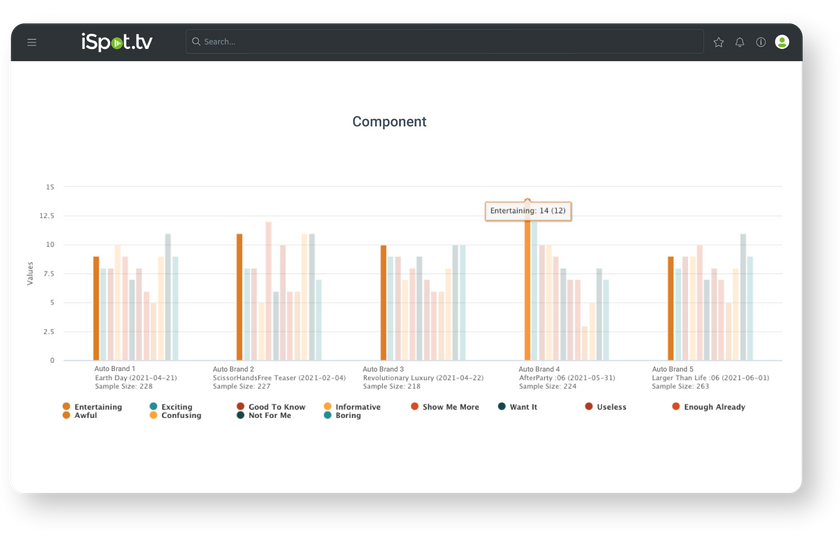 Align Creative Versions with Media Targeting
Test multiple creative cuts with different audiences to determine which ads to run and where. For example, run a creative that performs well with young males during popular YouTube content for that target demographic.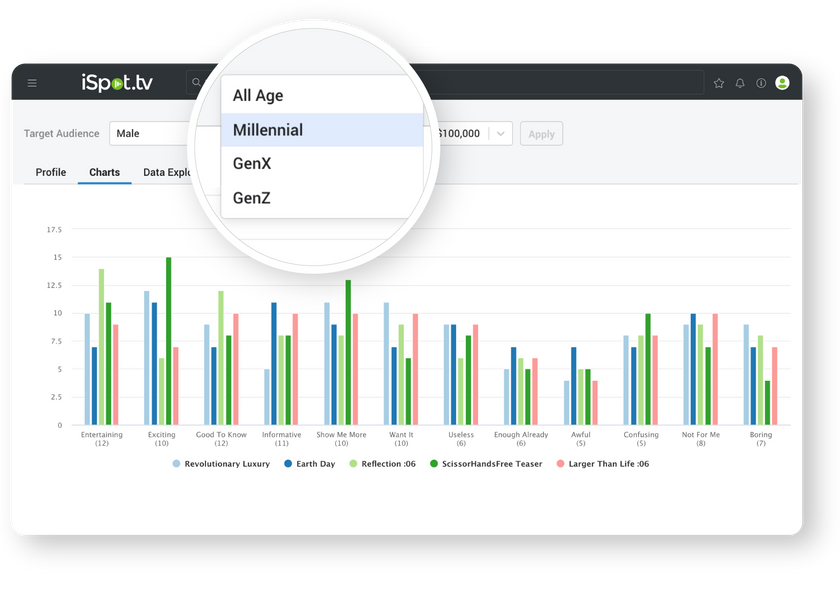 Avoid Short-Form Creative That Falls Flat
Short-form video ads should not be confusing or boring. Measure emotional impact to ensure your message is fully resonating with consumers. Responses represent respondents' initial gut reactions to the short-form creative.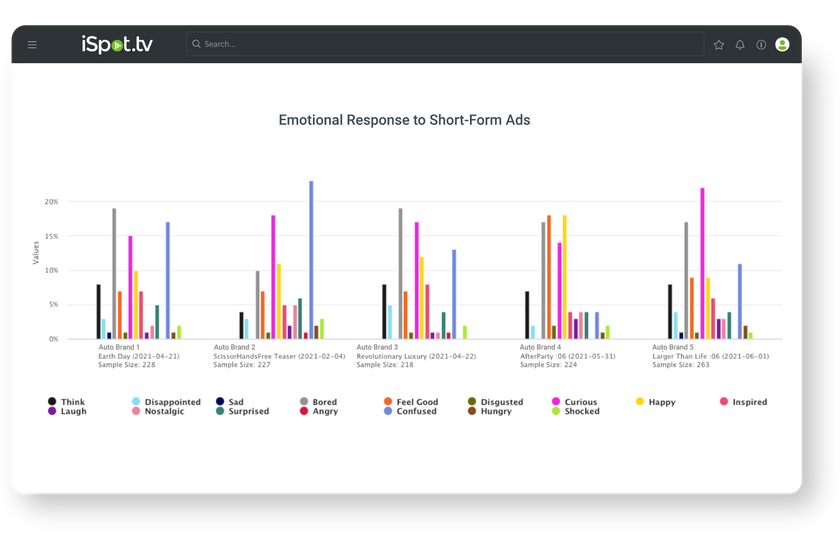 Leverage the Largest Database of Short-Form Video Ads
Ace Short offers the largest database of video ads under 11 seconds for analysis and comparison. Don't waste time waiting for results. Get actionable insights with the speed required to make data-informed media targeting decisions.