Custom Analytics
Fuel TV Ad Performance with Bespoke Insights
Do you have complex or unique TV ad measurement and attribution needs? Turn to the iSpot team of data science and customer success experts.
Solve Unique TV Ad Measurement and Attribution Challenges
Drawing on a massive footprint of measurement-grade TV ad data, our team of analysts and data scientists are dedicated to curating custom analytics to meet your unique needs. Tap into iSpot Custom Analytics at any stage of your campaign process -- from media planning to attribution. For example, get custom reports to analyze ad frequency at a granular level.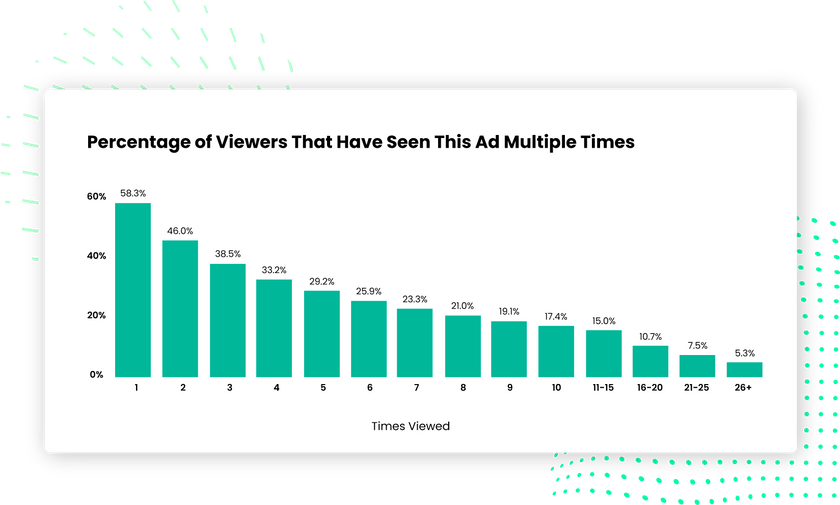 Custom Analytics Packages
Standard Level for Persistent Reports
Get dashboard access to reports tailored to your reoccurring measurement needs, such as linear reach and frequency, local impressions and conversions, benchmarks, marketing channel lift, and ROAS.
Custom Level for Unique Reports
Leverage more granular reports that cover one-off and/or complex media measurement and attribution needs, like reach overlap by networks, buy guidelines, ROAS for NFL/NBA buys, and OTT conversions by creative.
Gold Level for Complete Custom Engagement
The iSpot team of data scientists and customer-service experts become an extension of your marketing department, with custom analyses and professional services when you need it.
Take Media Planning and Buying to the Next Level
Craft airtight media plans based on unique recommendations for your brand and campaign goals. Allocate media budgets more efficiently knowing which networks, shows and dayparts have the highest concentration of your target customer.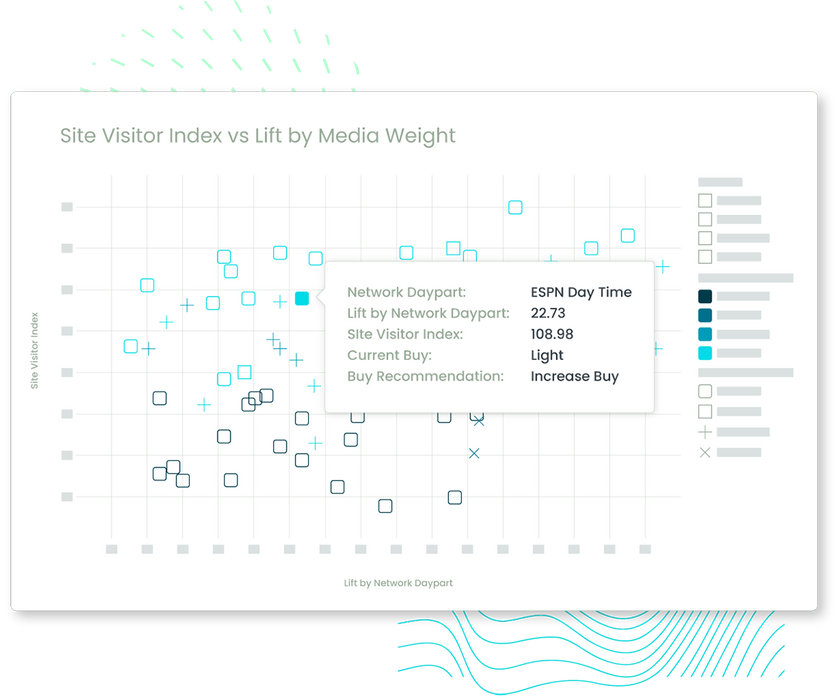 Predict and Drive Long-Term TV Ad Effectiveness
Maximize ROAS based on predictive analysis of past campaigns and media plans. By combining your first-party data with 9 years of historical TV ad data from iSpot, you'll know the right reach and frequency formula for optimal results.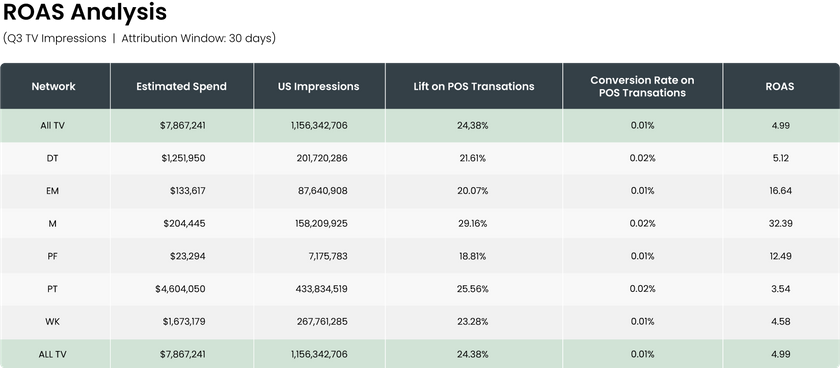 Ensure Brand Guidelines Are Followed
Verify media buys are running according to brand guidelines with unique reporting designed to ensure brand safety and appropriate separation between your ad placements and competitors'.