Segment Analytics
Prevent Wasted Media Dollars with Customer-Data-Driven Ads
Advanced targeting is a proven tactic on the digital advertising side. With iSpot, TV campaigns can be more targeted too. Go from relying solely on age & gender ratings, to basing media planning and buying on your brand's unique customer segments.
Minimize Wasted Impressions
Don't buy primetime TV if you don't have to. Spend on the networks, programs, and dayparts with the highest concentration of your target customers.
Avoid Irrelevant Messaging
You invest so much in developing unique creative for your campaigns. Don't waste it on generic audiences and viewers outside of your target segments.
Break Down the Silos
It's time to align your linear TV buys with targeting on the digital side to execute more coordinated cross-channel campaigns that deliver higher ROI.
Identify Where Unique Customer Segments are Watching TV
iSpot enables the onboarding of 1st-party customer segments and/or 3rd-party data to illuminate unique media buying opportunities for reaching target audiences.
Onboard 1st or 3rd-Party Data
Easily onboard customer demographic, loyalty, purchase, or behavioral-based segments to the iSpot platform via a partner like Neustar and Oracle, or custom integrations.
Connect Segments to TV Viewership
TV viewing data is automatically tied to customer segments through a robust device graph using household address as the linchpin.
Inform Buys with Custom Insights
With iSpot Segment Analytics, you can see the networks, programs, dayparts (and combinations) that index the highest for your target audience.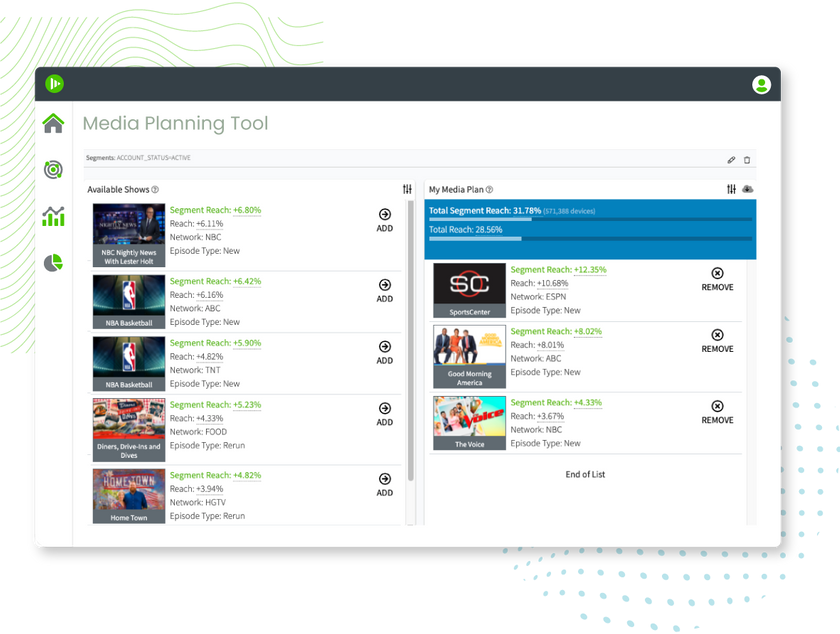 Leverage Your Own TV Conversion Data
Don't have adequate 1st-party data segments? No problem. As part of the iSpot TV Conversions offering, website visits are mapped to TV viewing data via our robust device graph. This view of where site visitors are watching TV can be used to inform media planning and white space analysis.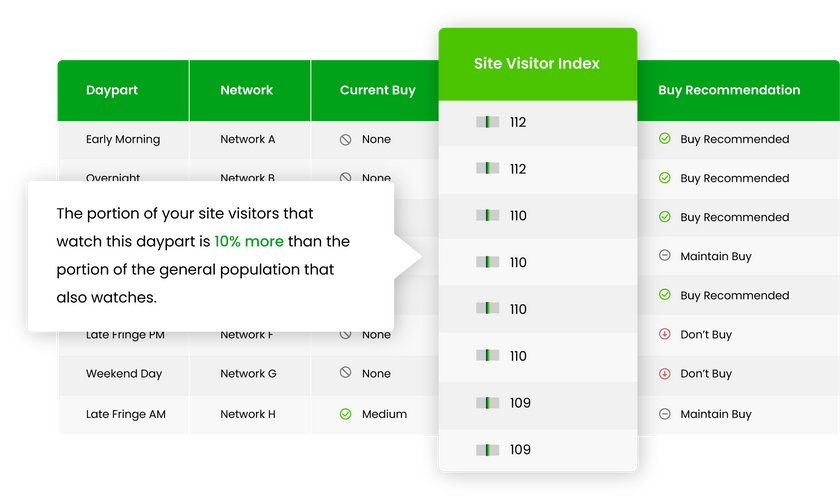 Unify and Maximize Cross-Platform Campaigns
With iSpot Segment Analytics, you can leverage the same customer data used for advanced targeting on the OTT/digital side to inform your linear buys. After ads are launched, drill into conversion rates by individual networks and streaming publishers, and intelligently reallocate budget to maximize investments.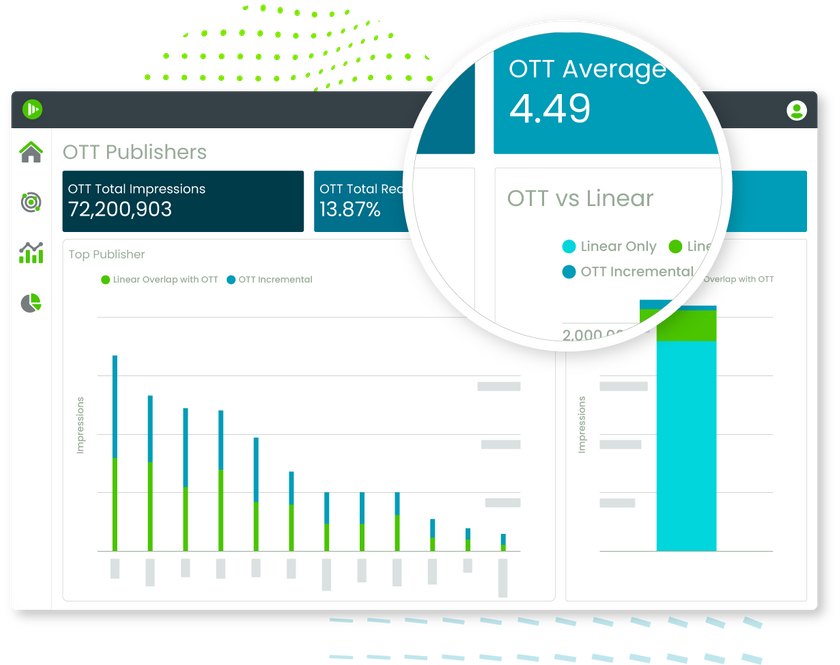 The iSpot Unified Measurement platform provided us with important insights into publisher and creative performance and will help inform and maximize the impact of future OTT investments.