We Know Your Share of Voice, Shouldn't You?
Find out how much weight your brand really holds in the minds of TV viewers. Strengthen your position in the market by measuring how effective an ad is at generating a presence within your competitive set. Analyze your Share of Voice across three different views:
Spend
Impressions
Engagement
View Rates for TV, It's Kind of a Big Deal
Are consumers fast-forwarding or flipping the channel when your ad comes on? With average view rate you can see the percentage of your ad that is viewed by consumers. Our breakthrough technology captures view rates across all ad airings. With our data you can analyze:
View Rate Performance by Creative
Industry View Rate Benchmarks
View Rates by Network, Show and Airing
Breakdown of Views by Quartile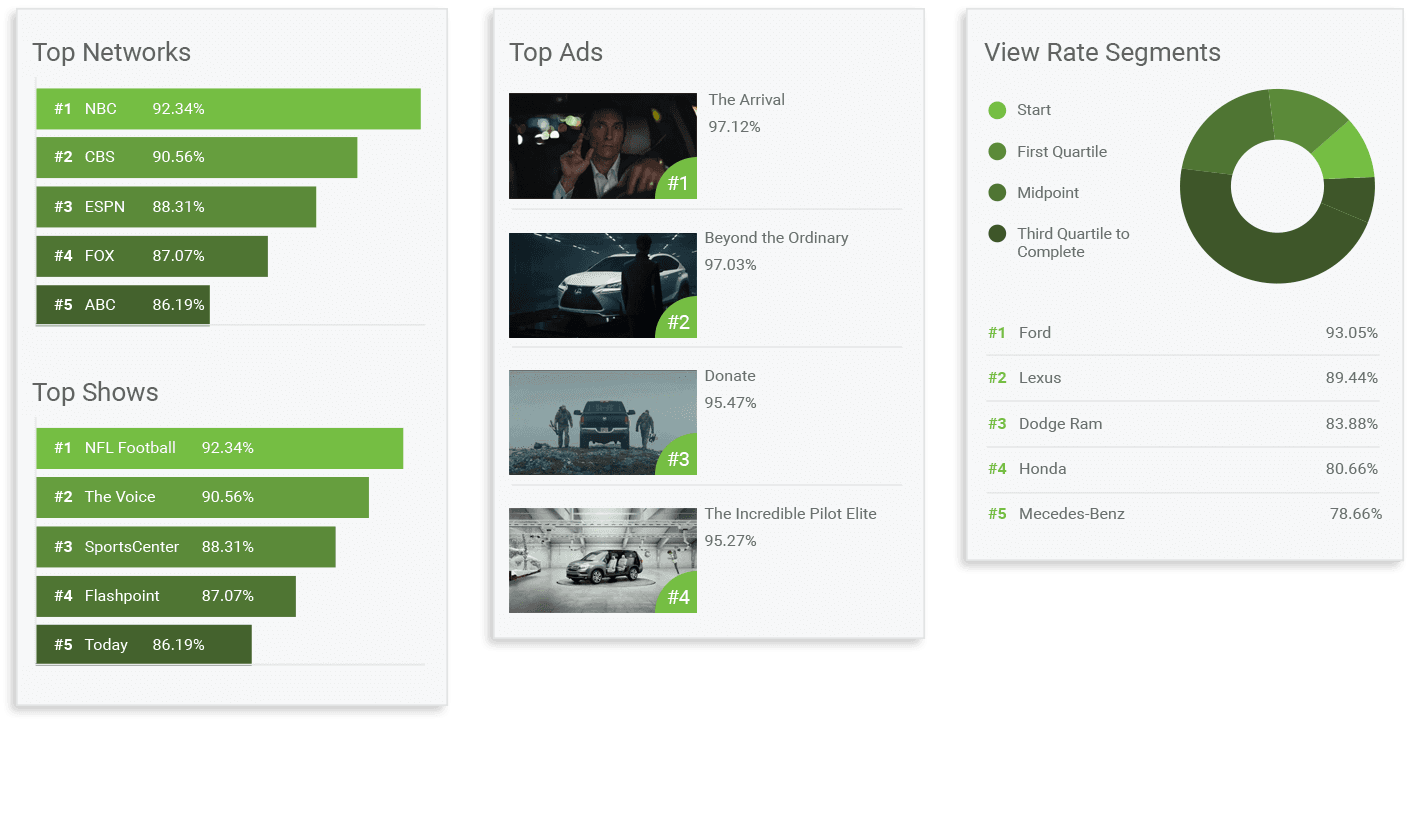 Do Your Creatives Bring the Hotness?
There are over 381.7 Million actions across social, search, and online video related to TV every month. We harness these signals to get a clear understanding of how engaging your ads are, what programming inspires viewers to take action, and track engagement across screens.
Ad Engagement Ratings
Engagement Share of Voice
Engagement Performance Index for Networks and Shows
Social Conversation and Sentiment
Earned Online Video Plays of Your Ads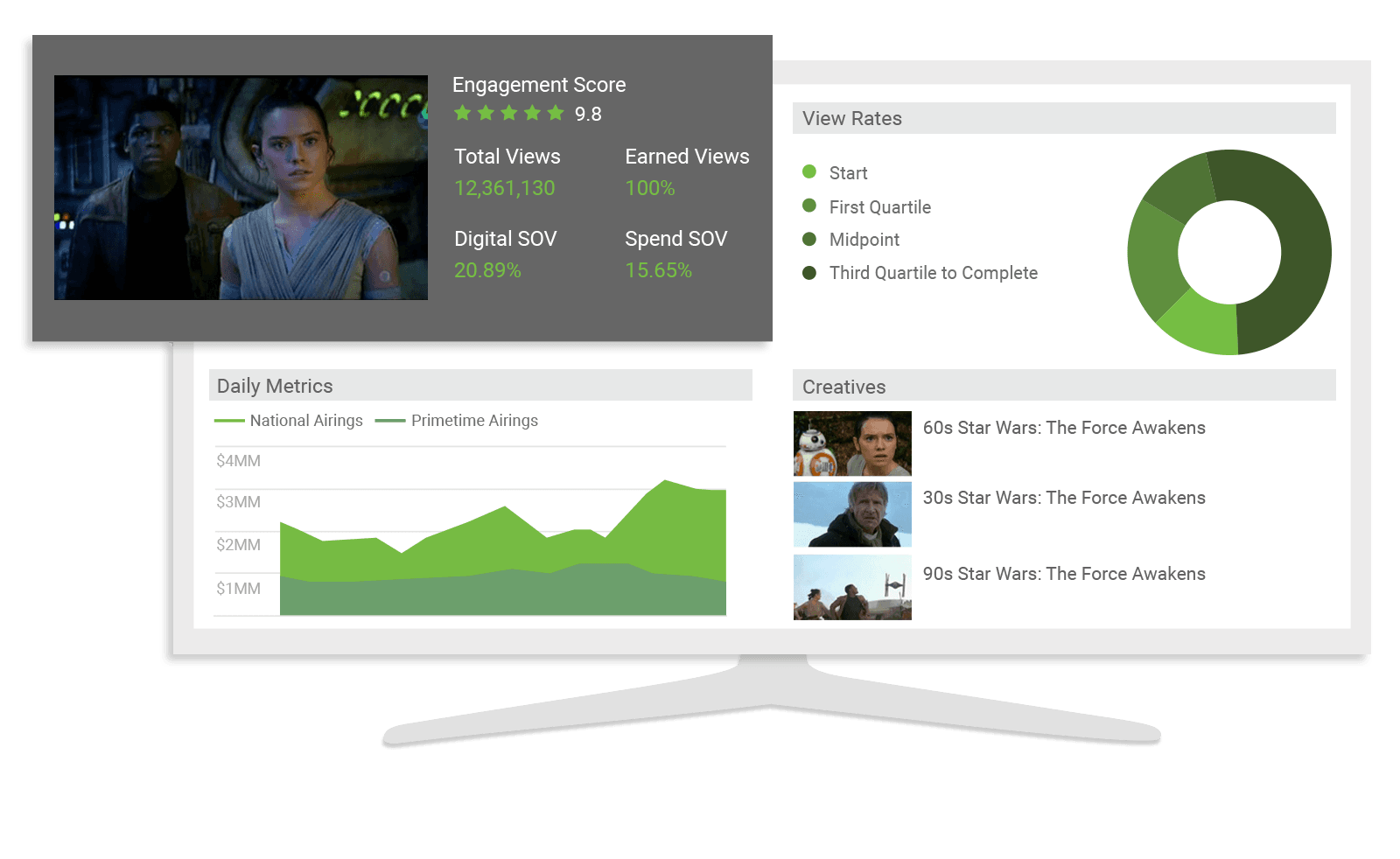 It's Still All About the Sales!
Attribute TV campaigns to website traffic or app activity. With our custom analytics package, take this one step further with closed loop sales conversion measurement. Our comprehensive reporting will show you which networks, programs, creatives and dayparts drive hard KPI's like:
Site Traffic
Conversions and Registrations
App Downloads and Utility
1st Party Sales Analysis
Inbound Call Traffic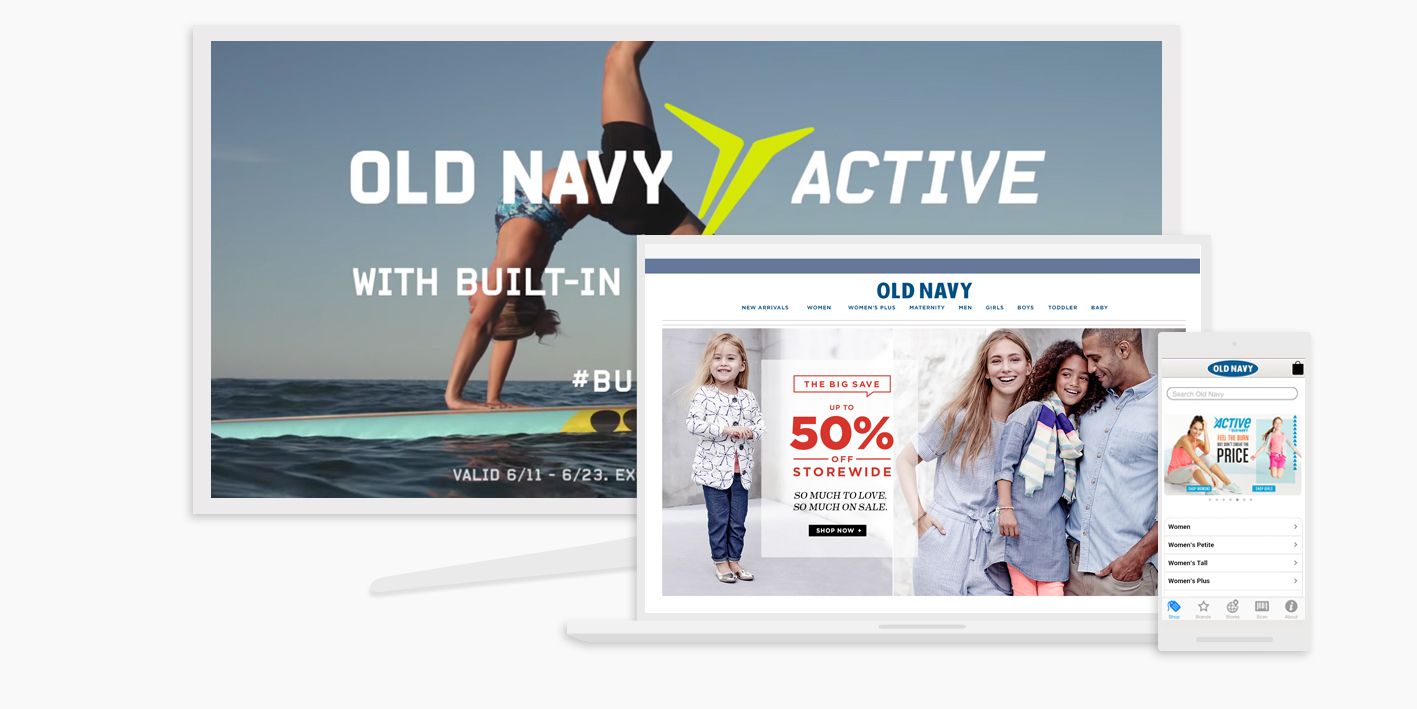 Ready for Real-time TV Ad Analytics? Get some...