That's Right, Real-time Airings Data
Transform your media strategy using real-time schedule and airings details of every national campaign. Quickly access the number of airings, networks, shows, and pod positions for any campaign and better understand how differentiators like dayparts, show genres and creative selections improve performance.
Number of Airings
Airing Dates and Times
Networks, Shows, and Program Genres
Dayparts, Pods, and Pod Positions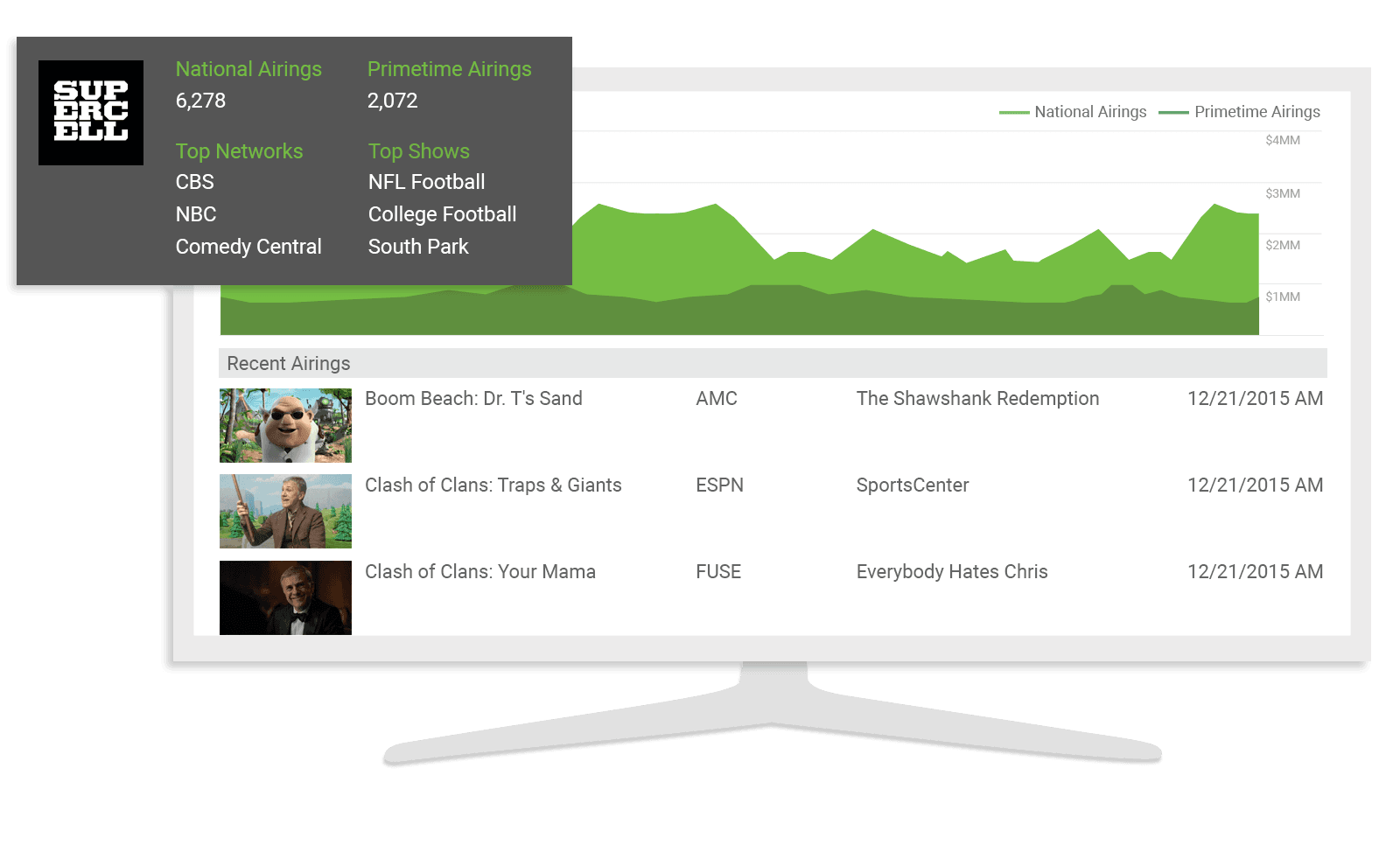 Analyze Spend, in Real-time of Course
Evaluate spend in real-time across your own media efforts and that of your competitors, their spots, and network and show placements. What results are brands getting relative to the cost of their media efforts? Analyze spend share of voice and average view rates across your competitive set to identify valuable media buys, spot trends, and take the lead on opportunities in the marketplace.
Estimated Spend
Spend Share of Voice
Media Values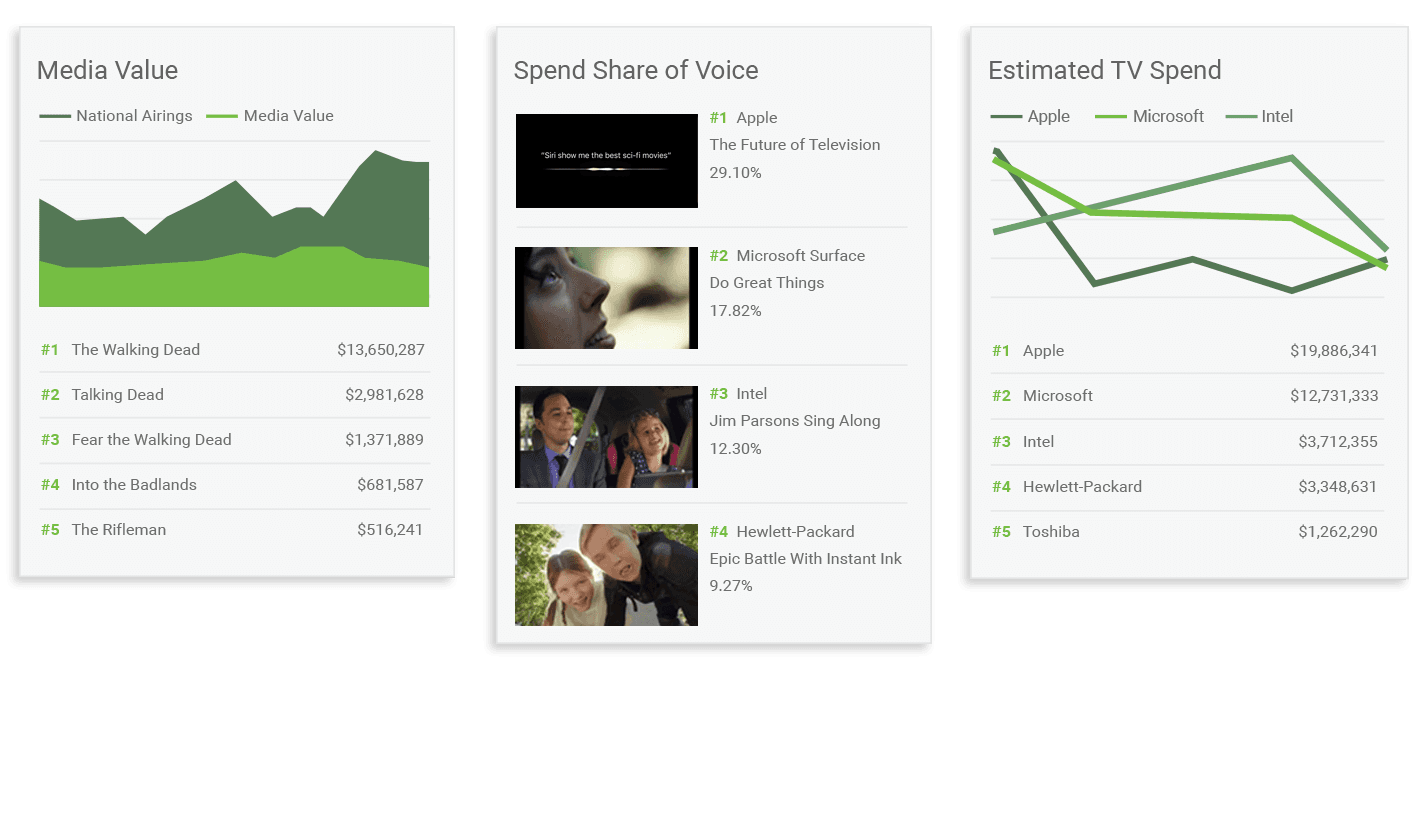 Real-time Impressions for TV... Whaaat!?
TV has changed, and the old ways of measuring no longer work. There are now a myriad of ways to view TV content - from set-top boxes, to over-the-air (OTA), to streaming over-the-top (OTT) devices. iSpot.tv is the only company that can see every ad impression, no matter the source. Get a complete view of:
Live and Time-shifted
Local, VOD and OTT
Reach and Frequency
DMA and Zip Code Level
Incremental Reach of OTT Buys
Impression Share of Voice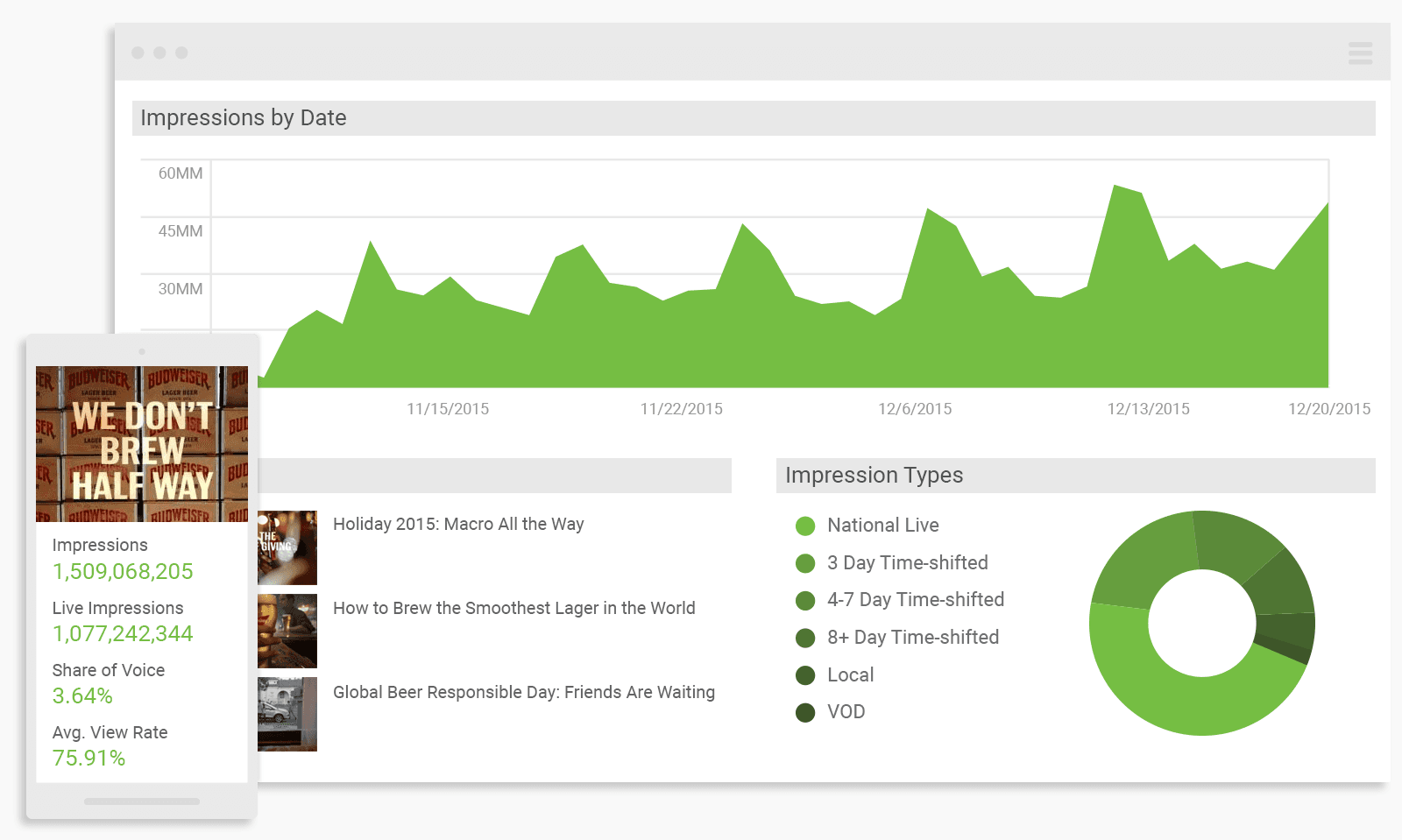 You Love Creatives, So Do We.
We measure ads, and we know them better than anyone with more than 22,500 ad creatives fingerprinted and tracked monthly. Access the creatives and spot variations for every nationally aired commercial, movie trailer, or show promo. Stay up to date with alerts on when a competitor's new creative first hits TV screens.
Creative Spot and Variations
Industry Alerts for New Creatives
Downloadable HD Creatives
Commercials, Trailers, Promos, and More
Ready for Real-time TV Ad Analytics? Get some...