NFL Football - Regular Season - Business Outcomes Report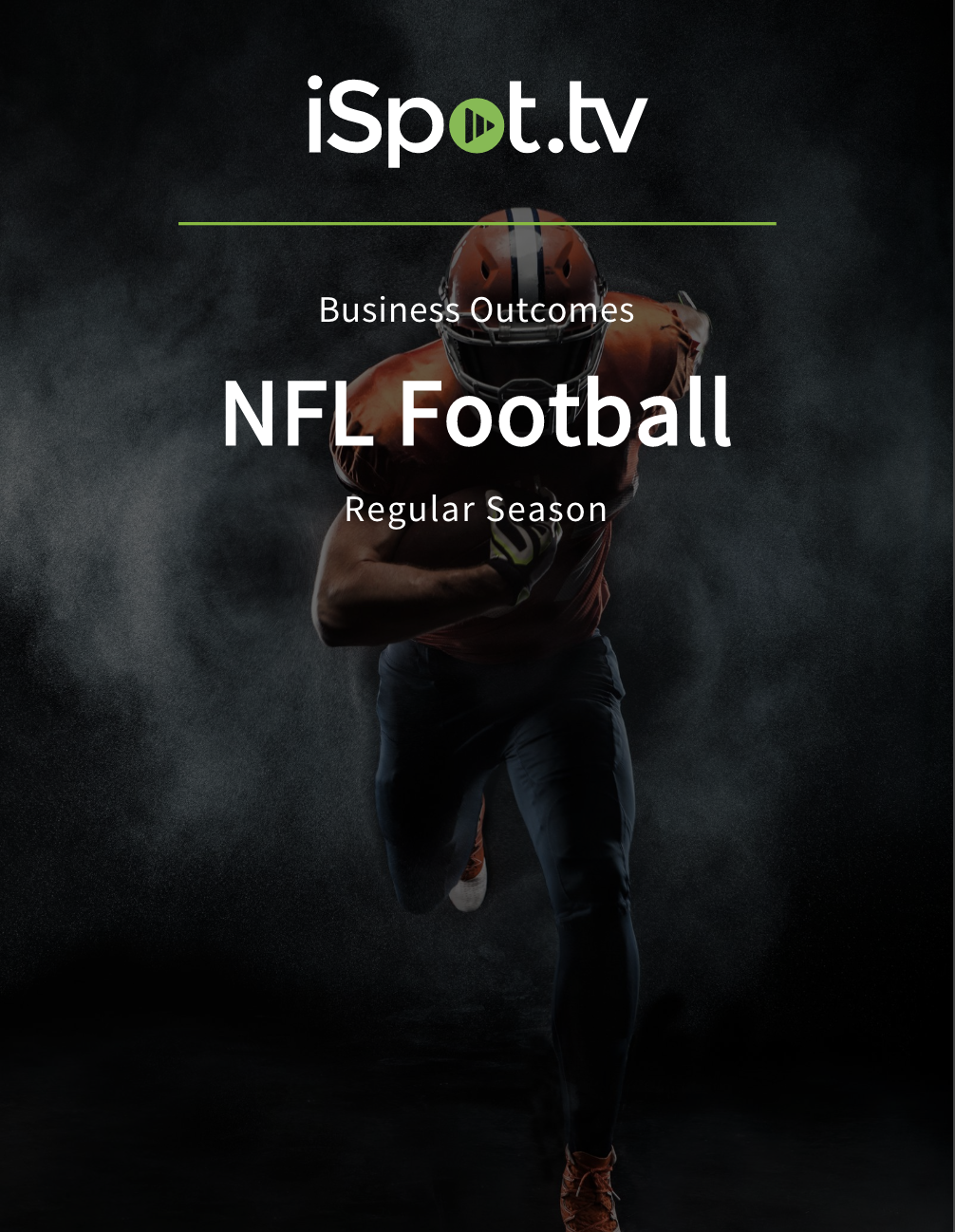 According to our always-on TV ad measurement and attribution platform, during the NFL regular season, brands spent an estimated $4.5+ billion on TV commercials, which generated over 160+ billion TV ad impressions. While spend and impressions are important measures for TV advertising, every marketer is ultimately concerned about ad effectiveness. That's why we recently introduced benchmarks, including the iSpot Lift Rating, which measures the causal impact of TV advertising on key performance indicators (KPIs); simply put, it reflects new business driven by TV ad placements.
When looking at the true incrementality of TV using our proprietary iSpot Lift Rating, brands received a 27.82% lift during this year's NFL regular season. Download the report for more insights and top networks that delivered lift.
Back to top