iSpot has just been ranked the 9th fastest-growing technology company in North America on Deloitte's 2017 Technology Fast 500!
The Deloitte Technology Fast 500 awards acknowledge companies who, while experiencing rapid growth, successfully combine technological innovation and entrepreneurship to reset industry standards and change the way business is carried out.
We've spent the past five years driving innovation forward in TV ad measurement. We work with leading marketers at leading brands to help them achieve better business outcomes with their TV marketing. Today we are the leader in attention and conversion analytics for TV and are trusted by the most brands in the marketplace…and it shows. We topped the Deloitte list with 13,323% fiscal year revenue growth between 2013 and 2016.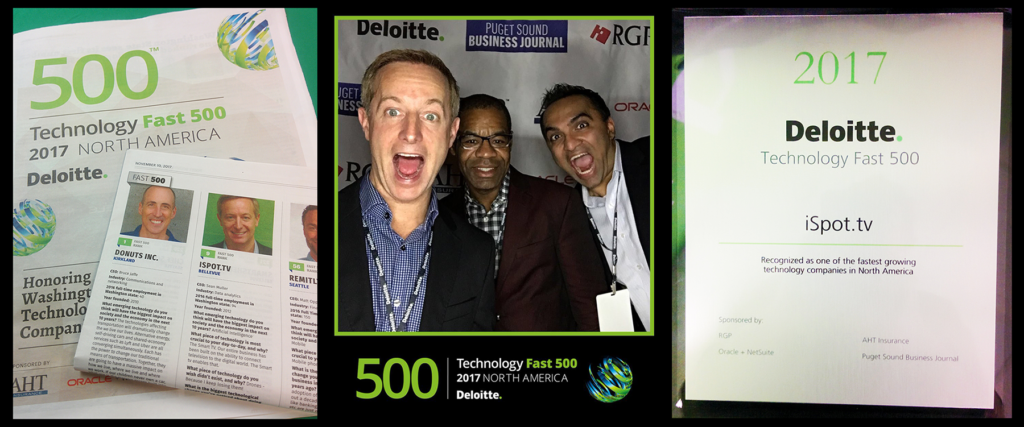 We're in good company with this award. You can view the full list and rankings here.