Claiming Your Channel is Easy
Spot Channels give you control and visibility over the content you air on national TV, letting consumers easily find and interact with your spots. Best of all, signing up is easy and completely FREE.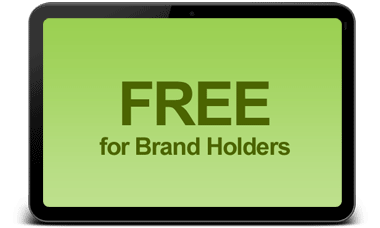 Signup With iSpot.tv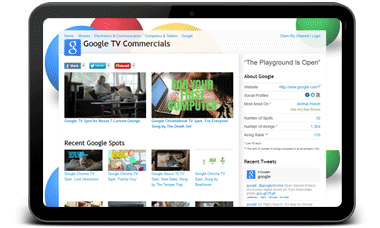 Manage Your Brand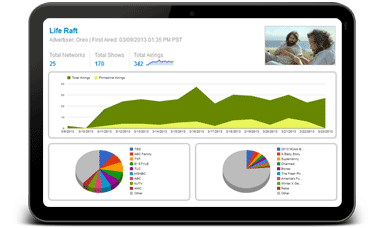 View Your Analytics
---
Spot Channel Features

Centralized Brand Channel
A centralized online channel where your TV spots automatically appear in. There is no need to upload your content, as soon as it airs on TV it will show up in your channel.

Customize Your Channel
Ability to customize your brand channel. From the look and feel of your channel to social media integration, take control of your channel.

Comprehensive Tagging
iSpot.tv tags all of your TV spots so consumers can easily find and interact with them:
Celebrities
Songs
Products
Promotions
Phone / URLs
Social links
Image galleries
and much more!

Free Spot Analytics
View real-time reports showing airing data for each of your spots. See which of your spots are airing on which networks and shows. Verify that your spots get the reach you were expecting!
---
Featured Spot Channels