Take Control of Your Media Programs
Which networks and shows perform the best? Examine the placement and spend of every ad in your competitive set by networks, shows, days of week, dayparts, and number of airings. iSpot's performance data across engagement, impressions, and view rates helps you reflect and confidently identify effective media buys so you can respond quickly to media placement opportunities.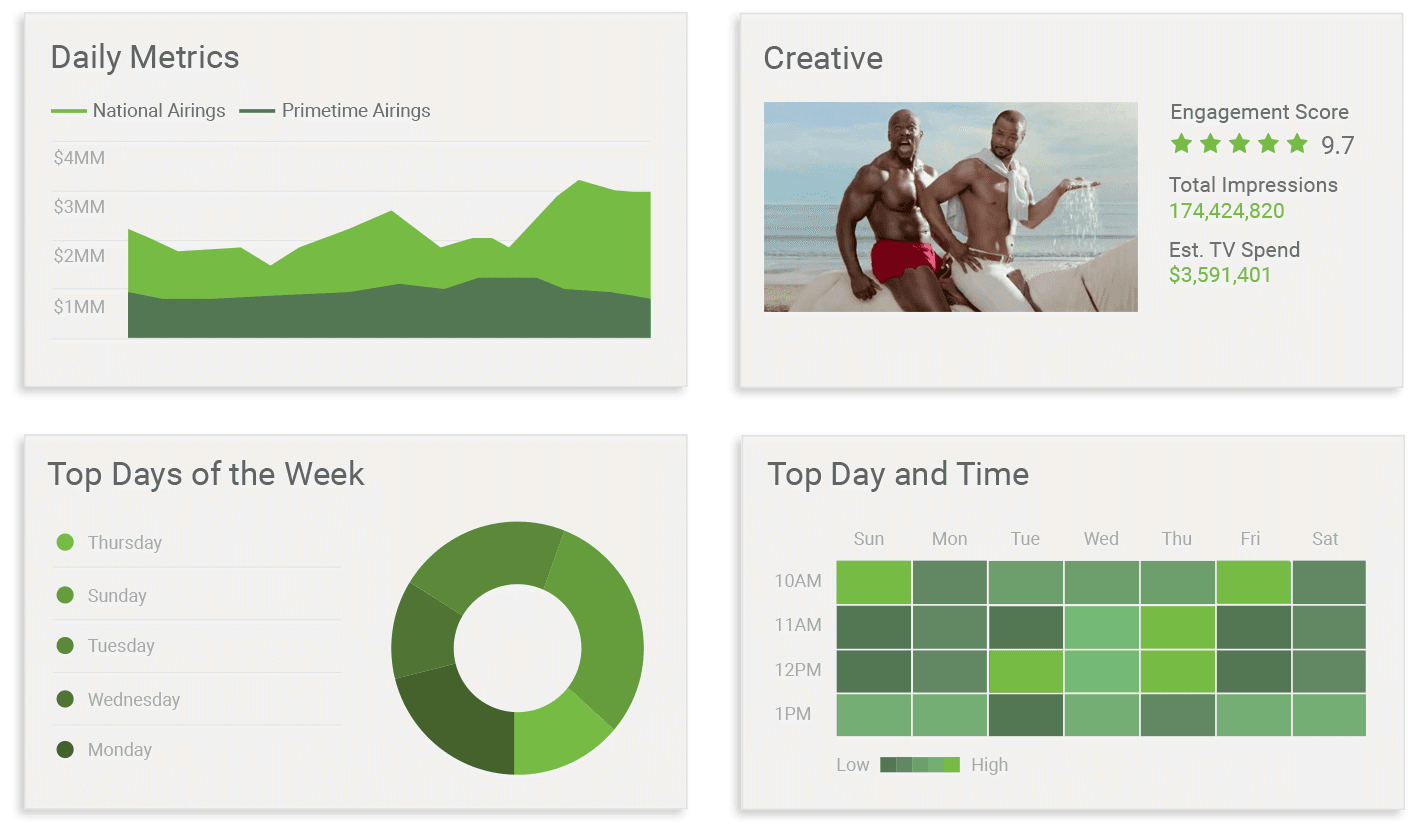 Optimize for the Ways People Actually Watch TV
How are your ads being watched? Make strategic data-driven decisions based on how people are watching television down to the DMA and zip code level. With a complete account of TV impression types including linear, time-shifted, local, and VOD/OTT, iSpot helps you lift the veil to uncover data-driven insights to help you break through the clutter in ways you never thought possible.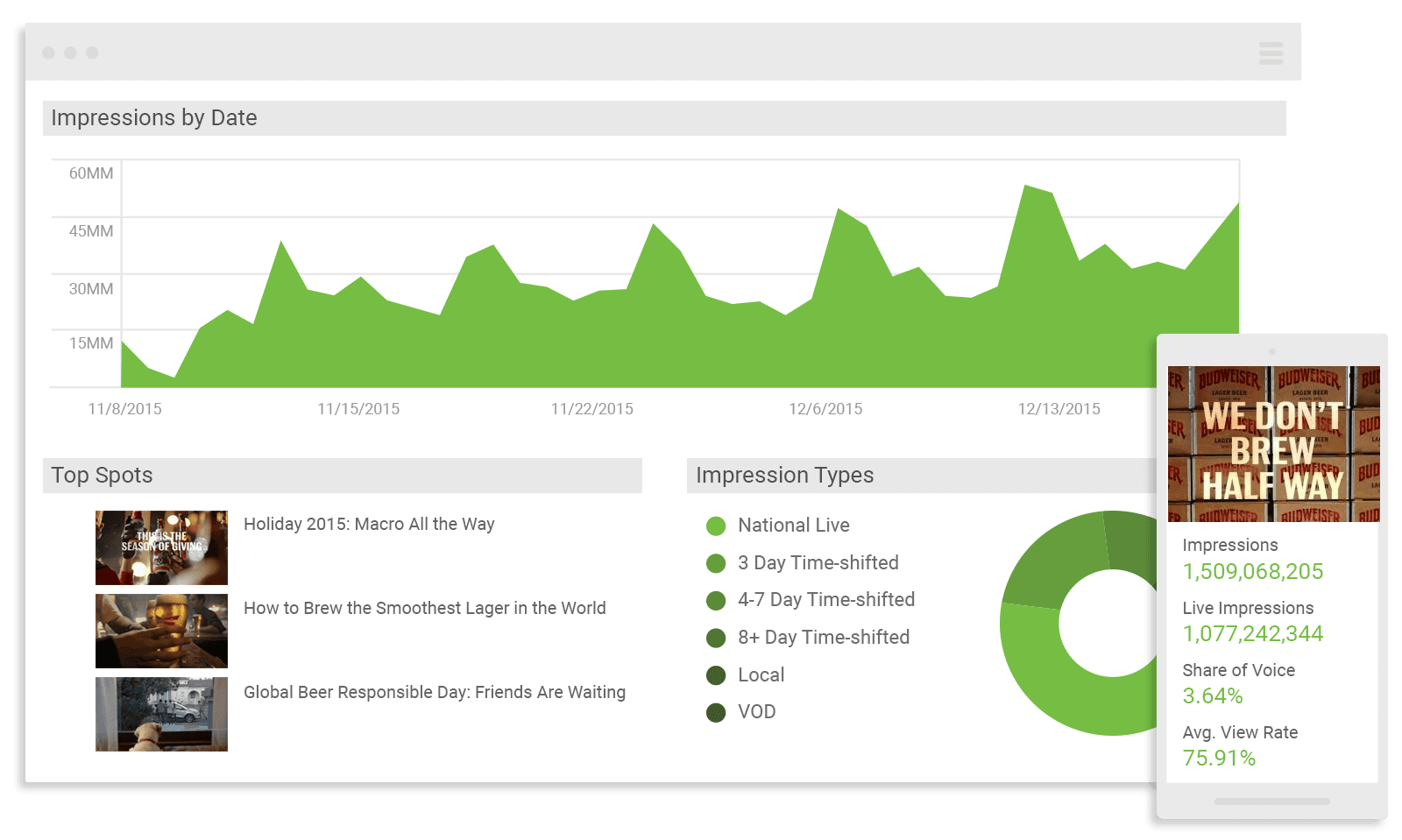 Boost Your Targeting with View Rates
Are you reaching the right audience? Even the most expensive ad buys can't stop people from changing the channel. View rate data helps you analyze how much of your ads are actually being watched. Examine your view rate performance by creative, number of airings, and placements to find your key audiences and find a sweet spot that works for them.
By analyzing the view rate data by quartiles, you can test the performance of creatives or placements. Find the drop-off point in your creative that is turning people away, use this insight to adjust your strategy and boost your results.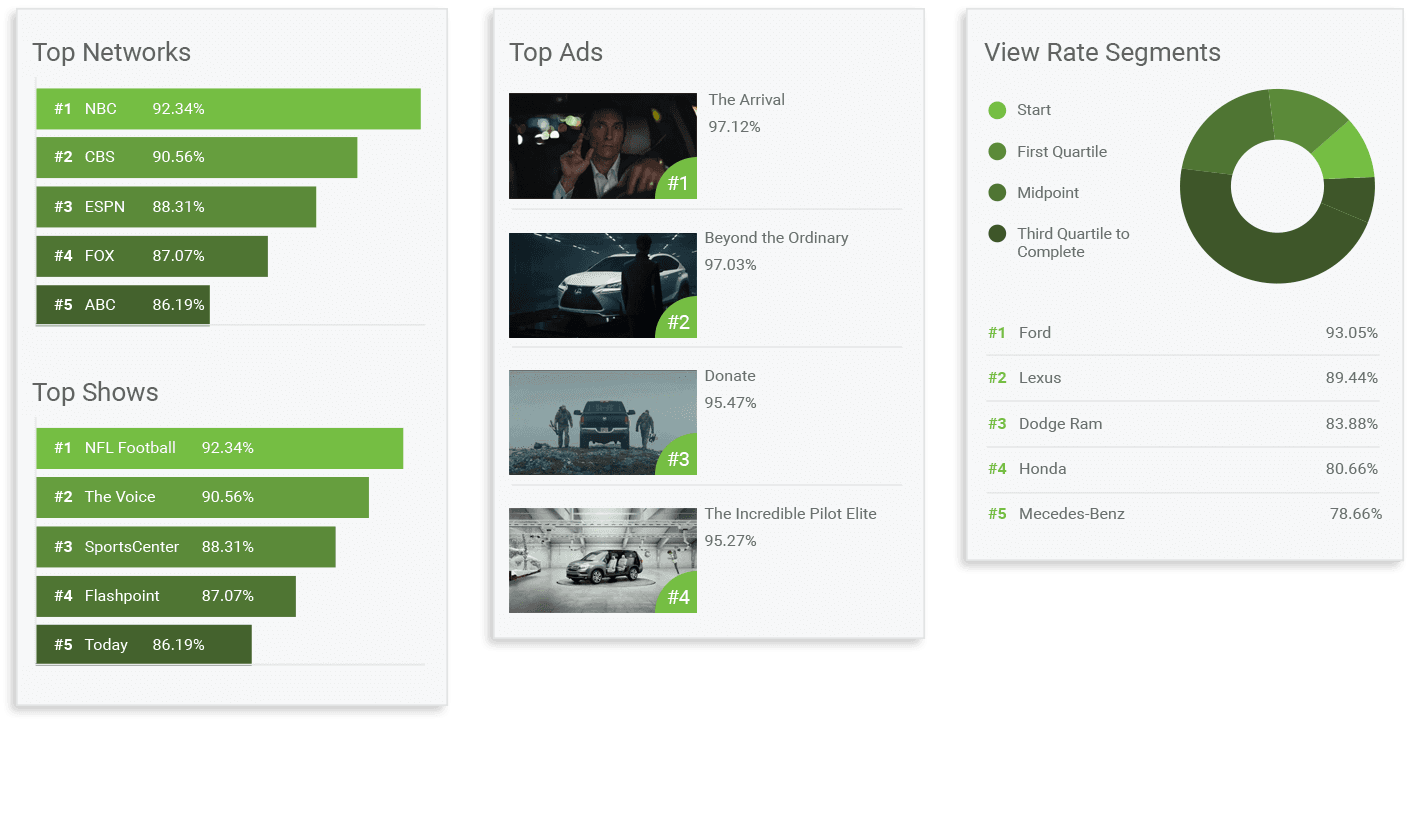 Ready for Real-time TV Ad Analytics? Get some...