Media Measurement
Modernize your media measurement with real-time data on every TV ad across your competitive set.
TV Creative
With more than 22,500 ad creatives fingerprinted and tracked monthly, iSpot has the largest and most robust catalog of TV commercials, movie trailers, and show promos.
TV Airings
iSpot provides real-time airings data for any industry, brand or spot. Our granular data provides rich information for each airing and every airing.
TV Spend
Evaluate spend in real-time across your own media efforts and compare to that of your competitors, their spots, and network and show placements.
TV Impressions
We utilize a panel of 10M+ IP-enabled TVs to track granular and accurate TV ad impressions across all ad delivery formats – national (live + time-shifted), local and VOD/OTT.
---
Performance Analytics
Optimize your creative and media in a way that has never been possible with our actionable real-time performance analytics.
Share of Voice
Find out how much weight your TV drives in the minds of TV viewers. Analyze your Share of Voice across TV spend, impressions, and consumer engagement.
Ad View Rate
Measure your creative and media ware in an accurate manner. Our view rate data reveals consumer behavior with your ads, including changing channels, fast-forwarding and pulling up the guide.
Earned Digital
Know how paid TV drives earned consumer response online. iSpot tracks interactions with TV ads across video, social, and search and automatically attributes it to your creative and media plan.
TV Conversions
Deploy our tracking pixel across your web sites and apps and see exactly how your TV drives visits, registrations and sales. Our powerful reporting breaks down the creatives, networks, program and day parts that deliver results.
---
Stop Waiting Weeks for TV Data
All of the above metrics and so much more is available through the easy to use iSpot TV Analytics Platform.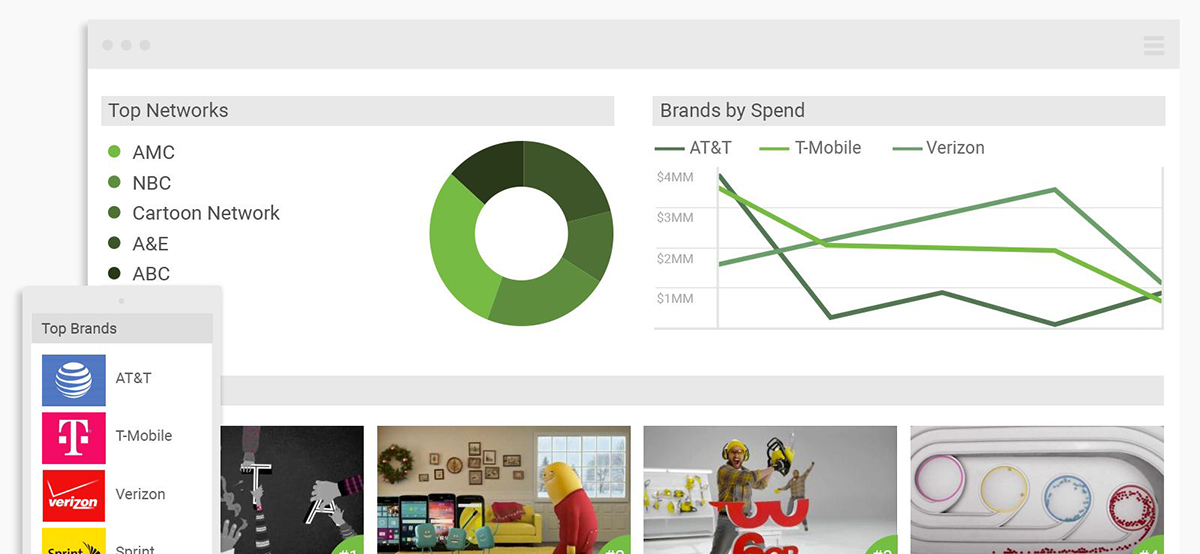 Ready for Real-time TV Ad Analytics? Get some...