Direct-to-Consumers Brands - Ad Performance Breakdown Q4, 2019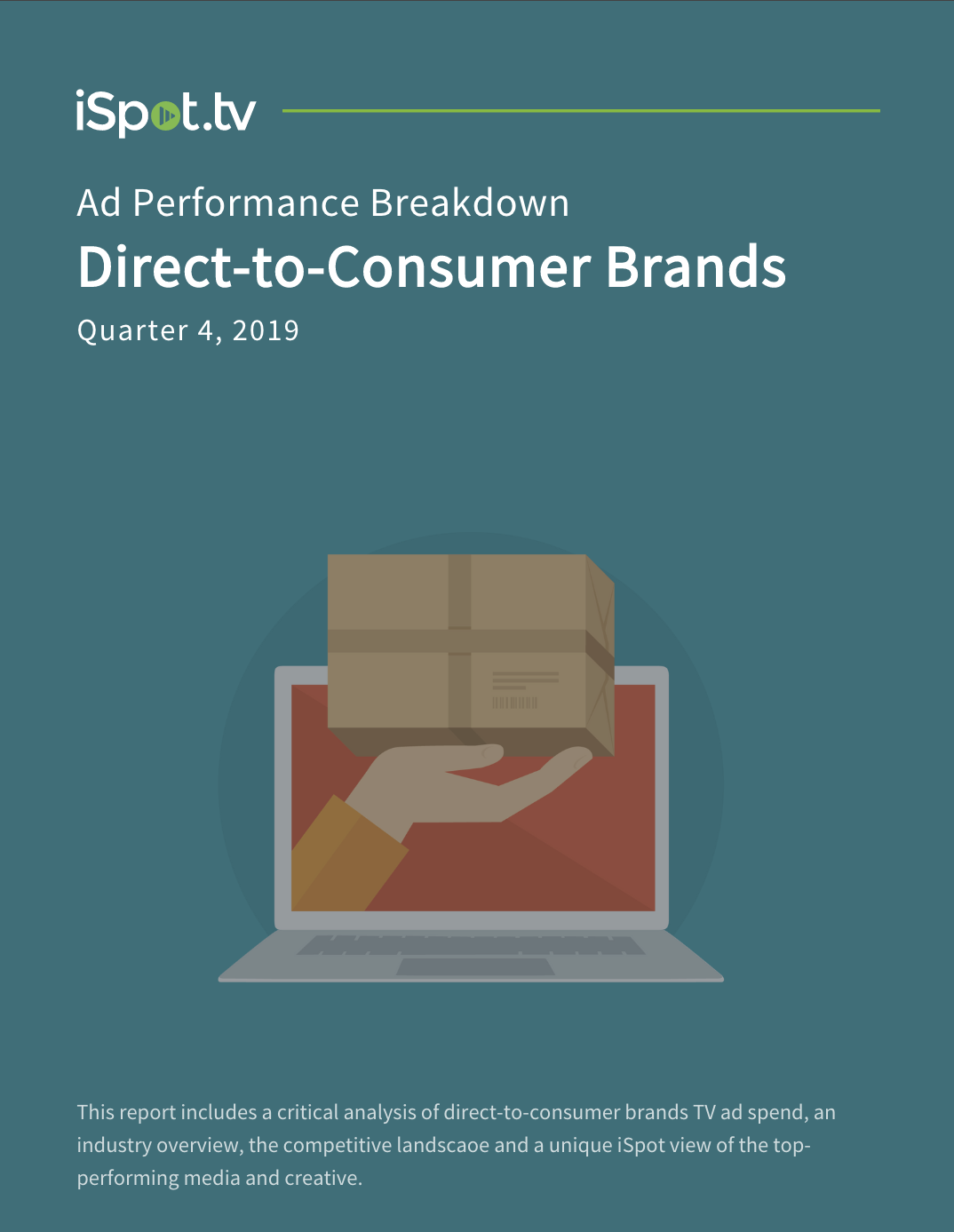 As direct-to-consumer marketing matures, brands are expanding their presence via TV ads to reach more customers. We put together a report examining TV advertising trends for the category in Q4, including trends in spend, networks that generated high impression counts, notable brands and more.
The quarter was the biggest of 2019, as direct-to-consumer marketers capitalized on the holiday shopping season, spending an estimated $740.1 million on TV ads that generated nearly 82.3 billion impressions. Peloton was the break-out brand for the quarter, leading in both spend and impressions, followed by Chewy.com . In terms of networks that delivered impressions, Hallmark took first place with over 4.7 billion TV ad impressions, but was No. 16 in total spend (est. $12.2 million).
Back to top