Impact Is Everything
Which ads drive the best earned engagement? How does it compare to the competition? With nearly 85 percent of consumers using mobile devices while watching TV, our ad engagement metrics help you understand what creatives inspire action, where, and why. We track engagement across organic online video plays, social interactions, and search activity to provide you with a holistic view of your impact, the resulting sentiment, and your Share of Voice within your competitive set.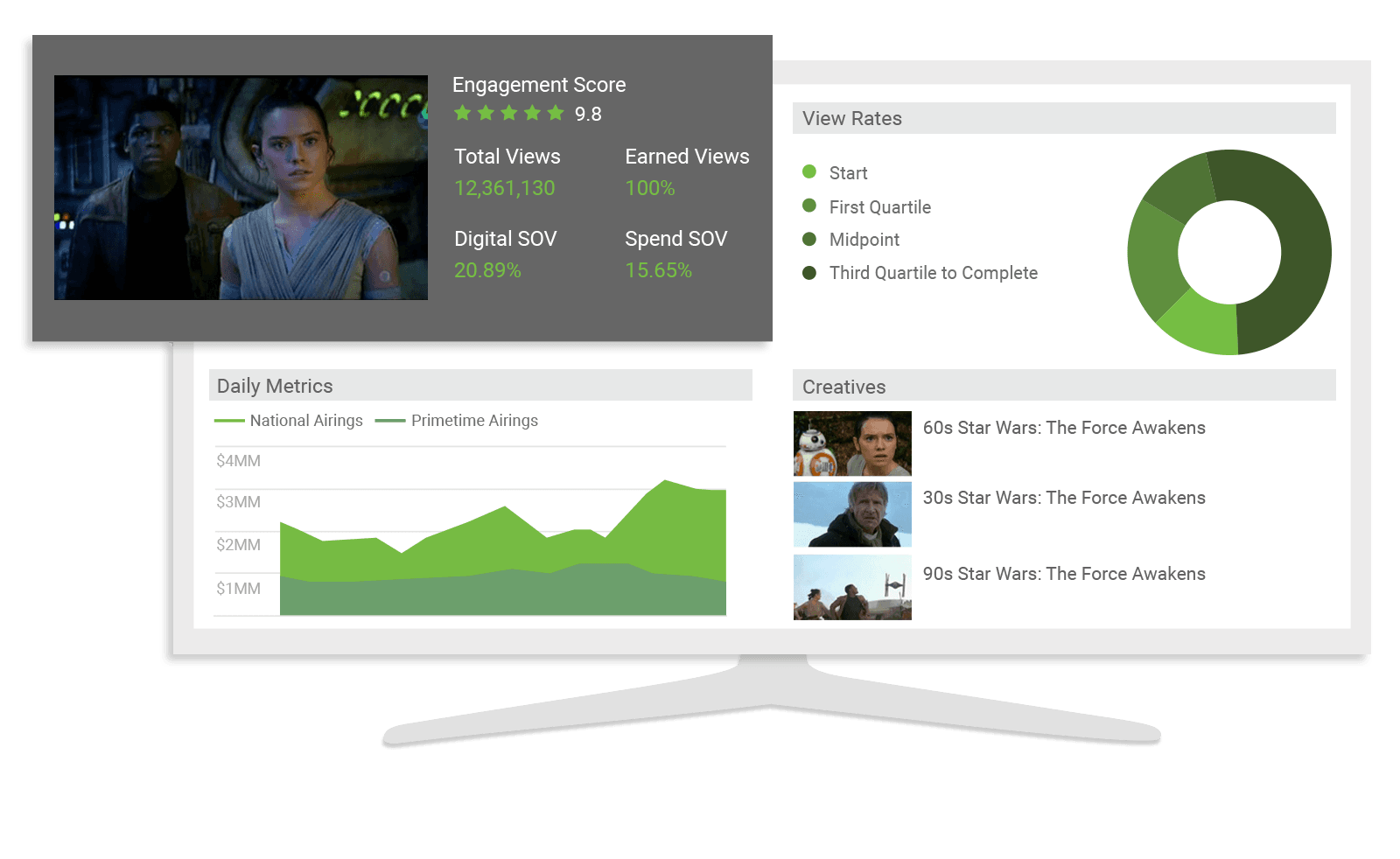 Are You Getting Your Message Across?
Are viewers fast-forwarding, changing the channel, or turning off the TV when your ad comes on? How does that compare to industry benchmarks? Find out how successful your creative is at holding the attention of your viewers with view rate data. Analyze how much of an ad is actually being viewed, compare your results against the competition, and analyze the data by quartiles. If there is a problem point in your ad or placement, our drop-off data will show you precisely where it is.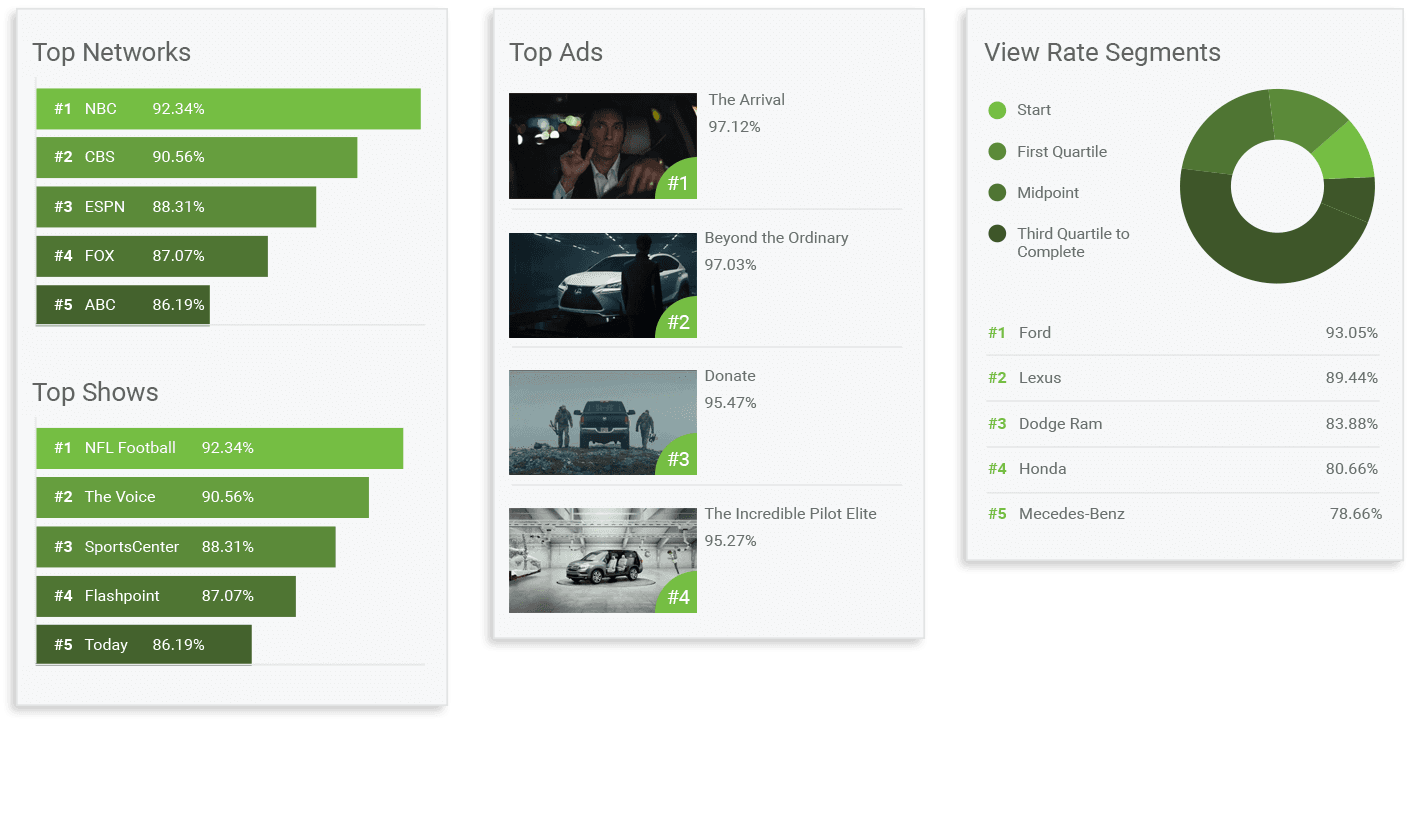 Find Your Creative Secret Weapons
Examine their placements, airings, and impressions to understand the effect that different variations can have on audience segments. By evaluating spend, you can find the ones that are meeting your performance goals most efficiently. Use this insight to optimize your media efforts and help your cross-promotional efforts.
Ready for Real-time TV Ad Analytics? Get some...