What we do
We are the go-to platform for real time tracking of paid TV media and the related earned digital activity across social, search & video.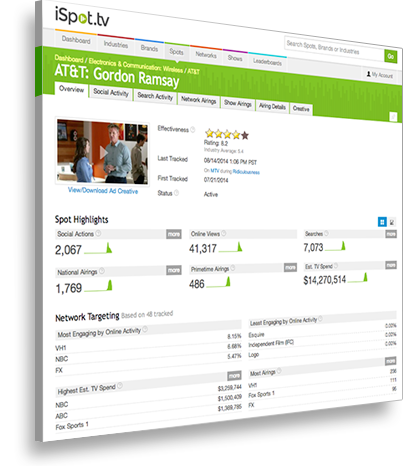 Measure Ad Effectiveness
Our rating system measures a TV ad's earned digital activity across social, video and search, in relation to its estimated TV spend and as compared to all other TV ads.
Optimize TV Media
See the networks, shows and days when consumers are most receptive. Use our data to make better creative and more targeted media purchasing decisions for TV.
Analyze Competitors
Get a real-time view into the entire competitive landscape across 160 industry categories. Our data is used to see exactly who's running what campaigns and which are working.
What we track
Our proprietary technology tracks TV Commercials, Movie Trailers and Show Promotions across the top networks in real-time. Here's just a few...
Top 104
Broadcast/Cable Networks
How we work
Small teams working on exciting features in true collaboration with our clients.

Start With Big Ideas
We have no pre-conceived notions

Focus On Usability
We obsess over data accuracy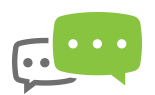 Customer Collaboration
We build what our customers need

Plan to Iterate
We move at lightning speed
The Team
We have a diverse team that are the top in their respective fields, but at heart we are all data geeks.
Locations
We're spreading across the country at a rapid rate to cover every potential market.
Austin
Austin, TX
West Coast Sales
Los Angeles
Los Angeles, CA
Southwest Sales
Chicago
Chicago, IL
Midwest Sales
Detroit
Detroit, MI
Midwest Sales
Wilmington
Wilmington, DE
East Coast Sales